The Origin of Kugelhopf Cake
Zoe Tsingbuy 2019-10-30 11:16:19
Kugelhopf, which comes from Austria, is a kind of pasta made of dough, raisins, fruit wine, juice, butter, eggs and flour. How did the Kugelhopf cake come from? Today we will share the origin of Kugelhopf cake in detail. We are professional and experienced Kugelhopf cake pan manufacturer with more than 10 years devoted in bakeware industry.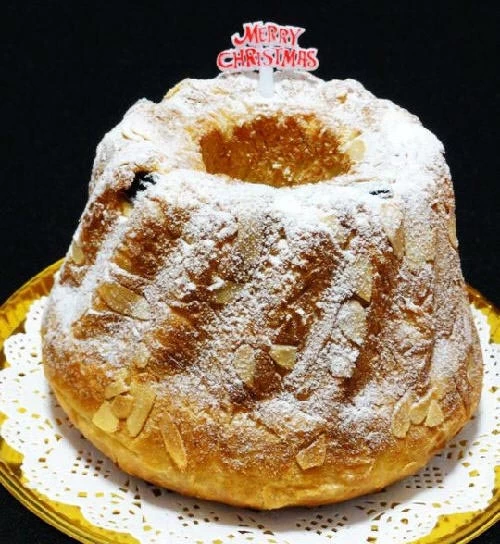 The origin of Kugelhopf cake
Kugelhopf, from Austria, is also a famous local product of Alsace, France. The name comes from German, which means that bread is made into the shape of a ball, and beer yeast can be added to make a round cap similar to that worn by boys. Its shape is very unique. It is a crown shaped by a hollow spiral mold. No matter which shop it is in, it will be a very eye-catching bread.
"Kugelhopf bread" is a kind of bread made from dough, raisins, fruit wine, juice, butter, eggs and flour. It tastes good, but it's troublesome for making. The main reason is that it is necessary to cultivate flour seeds in advance and the fermentation time is longer.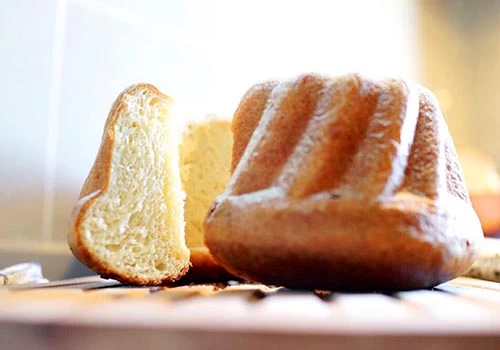 Is it bread or cake?
A: Kugelhopf belongs to bread, but there are also cakes made in the shape of Kugelhopf. Thus now, it can be bread, and it is not wrong if you call Kugelhopf cake.
In Alsace, Germany and France, there must be Kugelhopf at Christmas. High in oil and sugar, it belongs to the brioche family. But in general, Kugelhopf is lighter and harder than Brio. The bread can be added with wine soaked raisins, sugar stained orange peel or various preserves, with charming flavor.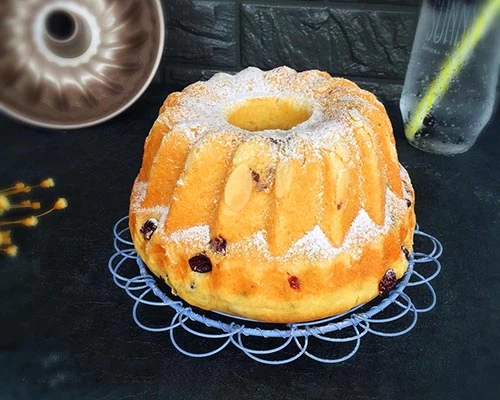 About Kugelhopf bread
The original names of Kugelhopf are very rich and colorful: Kugelhopf, kugelhupf, kougelhhopf, kougelhupf, gugelhupf, suglhhopf, suglhupf, no matter which one refers to this kind of special shape, thick like a cake, containing a lot of dried hollow bread;
Secondly, its origin is also controversial: it is very famous in the Alsace region of French, but it is also a traditional specialty of southern Germany and Austria. These countries naturally are taken as the birthplace of Kugelhopf. At the same time, it is also said that this is the celebration bread invented by the Viennese after defeating the Turks, so its shape is similar to the Turkish headscarf.
Finally, in addition to France, Germany, Austria, other countries such as Switzerland, Poland and Hungary, they all have their own traditional Kugelhopf, which is so widely spread that the formula is naturally very different, not only the amount of sugar, butter, eggs, dried fruits are different, even some Kugelhopf is a pound cake made of baking powder, which tastes very different from the bread plate made of yeast. Tsingbuy is the leading aluminum cake pan factory, manufacturing all kinds of aluminum cake pan, such as Chiffon cake pan, pund cake pan, angel cake pan, madeleine cake pan, Chrysanthemum Pie Cake Pan etc.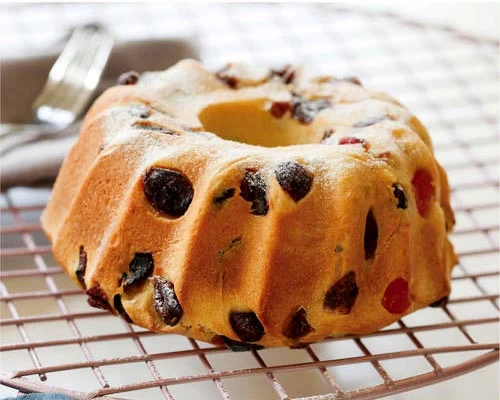 Characteristics of Kugelhopf
The origin is unknown, the ingredients are variable, and there is not even an accurate name. However, the yeast version of the traditional Kugelhopf has its own distinctive features:
1. The basic dough it uses is actually brioche, a middle class with a butter content of about 20% to 60% (see the introduction here). Although the butter proportion varies in different regions and occasions, the basic methods are the same.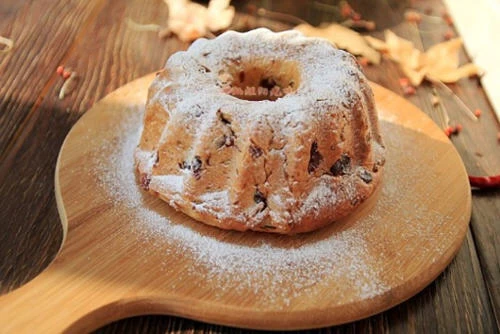 2. The mould used is round and hollow in middle, with patterns like Turkish headscarf. To make the most authentic taste, experts recommend using the local traditional terra cotta mold. The finished product will be very smooth, thin and crisp in appearance, and the internal structure will be fluffy and even. Terracotta molds are expensive and fragile, so most people now use metal molds. In fact, good metal molds are not cheap. Here we are supplying Kugelhopf bread pan in low price directly from Tsingbuy China bakeware manufacturer.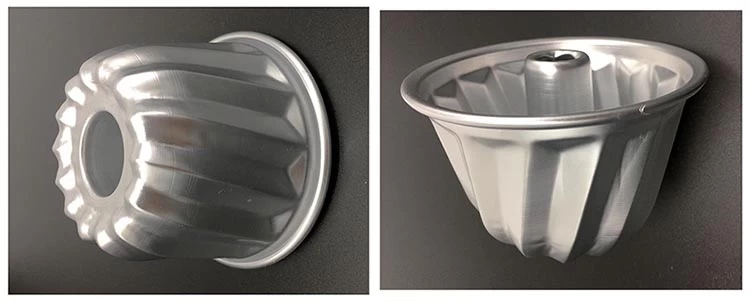 Bakeware Recommendation: Aluminum Kugelhopf Cake Pan
From Tsingbuy China cake pan manufcaturer
3. It uses a variety of ingredients, all kinds of dried fruits, nuts, sugar lemon and orange peel, chocolate can be added. Some versions of Kugelhopf even taste salty, or reduce sugar, or add bacon chips. But the most authentic, traditional and common ingredient is raisin or currant, which must be soaked overnight with kirshwasser.
4. The top of it is usually decorated with almonds, and then sprinkled with a lot of sugar powder. Don't be afraid of the sugar. The bread itself is basically unsweetened.
5. Although it can also be used as dessert with coffee, it is very popular in the festival, and the festival version will also be a little more rich and spicy.