Basic Custom Specifications for Loaf Pan
Zoe Tsingbuy 2019-10-23 09:22:40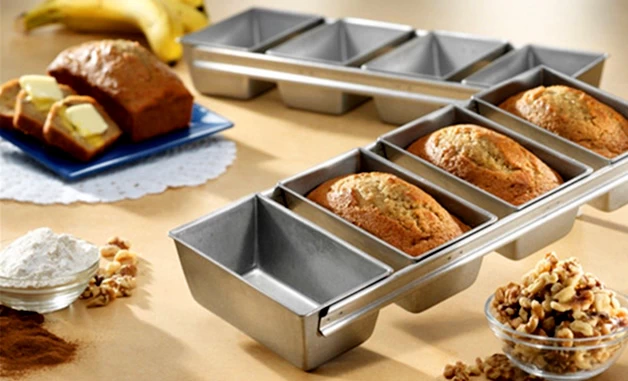 Here we would like to make a brief introduction to how to custom loaf pan / toast tin. The following is only for the general situation of tsingbuy sheet baking pan manufacturer. Bakers usually likes to decribed loaf pan in dought weight, such as 450g loaf pan, 950g loaf pan and so on. For our factory, we would like to get the accurate specifications that you required on toast tin length/width/height.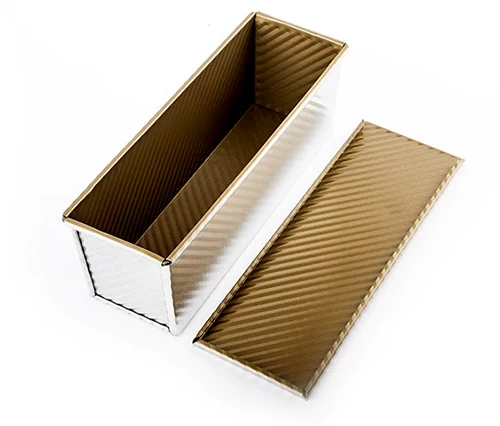 Tsingbuy - 900g non stick toast bread pan for bakery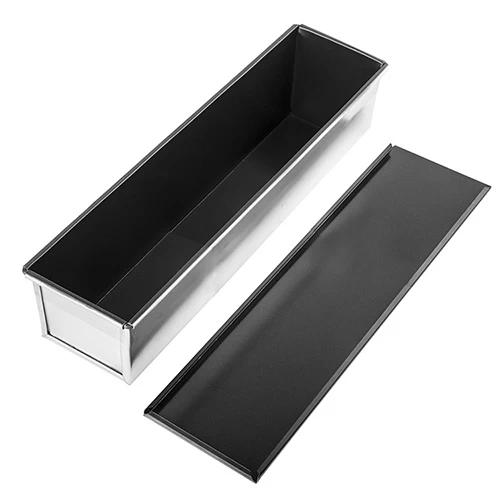 Tsingbuy - aluminum bread mold supplier
First, let's have look at material options. There are aluminum and aluminized steel. Aluminum is light and more faster for heat conductivity, and it is mostly used to make single loaf pans. While alusteel is heavier and relatively slower for heat conductivity. However it is more strong and durable and most of the times is used to make strap loaf pans.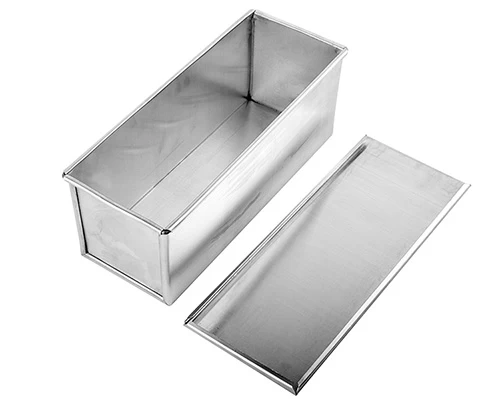 Tsingbuy - loaf mould manufcaturer
Second, tray thickness refers to the aluminum/alusteel sheet thickness for loaf pan. If you have strict demands on this, you'd better tell us. Or else, we would apply regular thickness in our factory for differnt loaf pan types.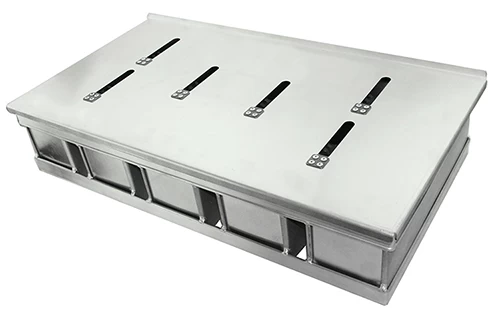 Tsingbuy - toast tin set manufacturer
Third, loaf pans are basically made by hand. You can choose whether need a lid/cover or not.
Fourth, there are 3 options in surface treatment, which are natural(no coating), teflon coated and silicone coated.
Fifth, perforation can be choosed to be made on the bottom of loaf pan.
Sixth, top size(width and length) and bottom size(width and length) are key specifications that we must first decide to custom manufacturing loaf pans. Then there comes the height of the loaf pan.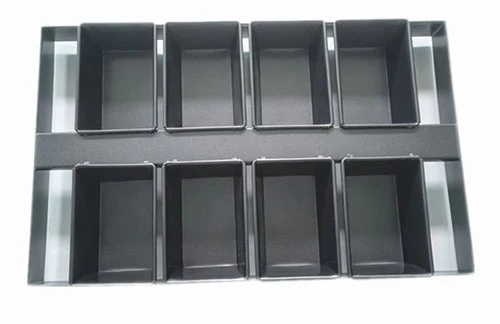 Tsingbuy - toast strip supplier
The last and the most inmportant note: strap loaf pan / toast tin set is one of our best-selling product. We have engaged in bakeware industry for more than 10 years and loaf pan is the most key business in our factory. We are rich in experience of providing custom manufacturing for OEM & ODM strap loaf pans / toast tin sets. If you want to custom strap loaf pan, just tell us the whole pan size and single loaf box size in it. We will make design charts for you to confirm before production.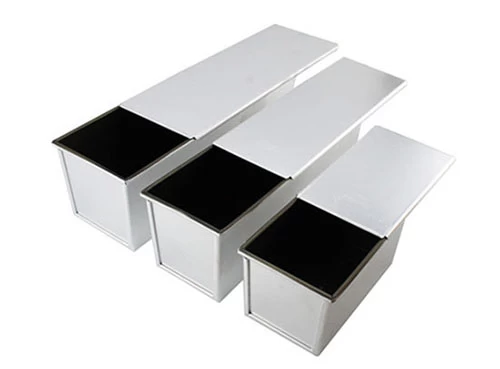 Tsingbuy - Baking tin with lid for single loaf
That is all the basic custom info about loaf pan. If you have more quations, feel free to contact me at anytime.