Basic Custom Specifications for Sheet Pan
Zoe Tsingbuy 2019-10-22 09:54:45
Here we would like to make a brief introduction to how to custom sheet pan. The following is only for the general situation of tsingbuy sheet baking pan manufacturer. Genarally speaking, stardard sizes includes 243*333mm, 333*395mm, 460*330mm, 460*660mm, 460*720mm, 400*600mm, 400*720mm, 600*800mm. The depth of the sheet pan is usually 25mm, 27mm, 30mm, and 50mm. Other sizes should be customzied.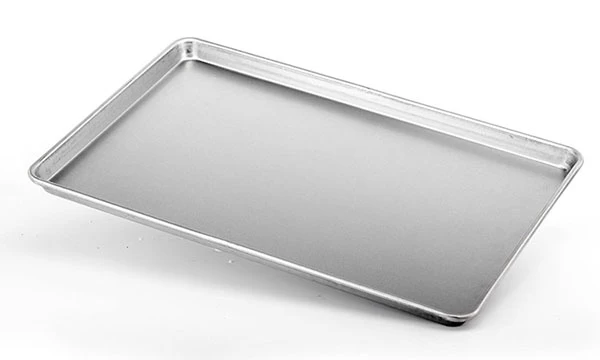 Tsingbuy - machine stamping sheet pan manufacturer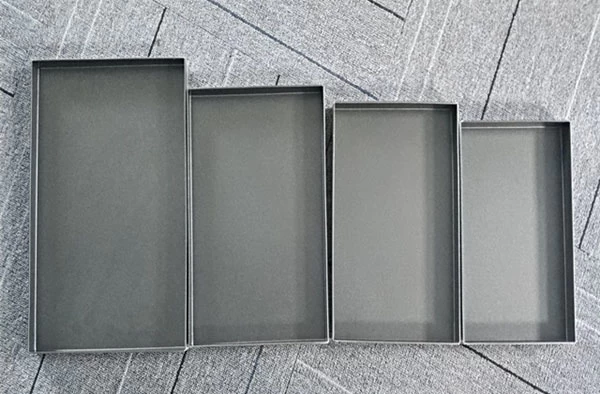 Tsingbuy - handmade sheet pan manufacturer
First, let's have look at material options. There are aluminum, aluminized steel, stainless steel and carton steel. The last one is for home use and our factory almost no longger produce.
Second, tray thickness options are 0.4/0.6/0.8/1.0/1.2/1.5/2.0mm. For machine stamp sheet pan, regular tray thickness iare 0.8mm and 1.0mm. For handmad sheet pan, all of the sizes are available and the most regular ones are 1.2/1.5/2.0mm thickness.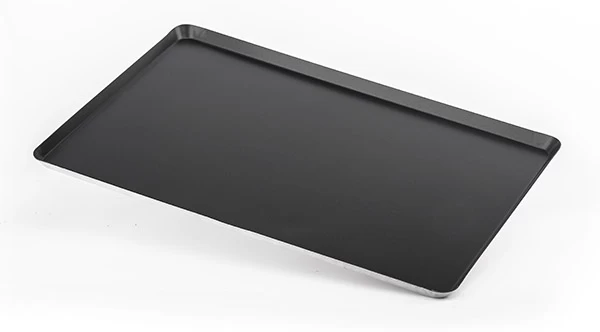 Tsingbuy - 18 Guage sheet pan manufacturer
Third, workmanship includes handmade and machine stamping. However, machine stamping is the most applied workmanship.
Fourth, there are 3 options in surface treatment, which are natural(no coating), teflon coated and silicone coated.
Fifth, perforation can be choosed to be made either to the tray bottom or to the whole tray surface(including round sides).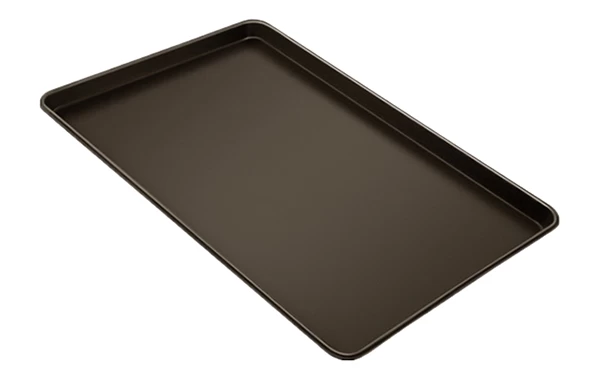 Tsingbuy - 18*26 inch aluminum sheet pan
If you want to custom a machine sheet pan but not in standard sizes, there are need of new production mold which is to be paid by customer. We recomend handmade pans if the required quantity is small. We can provide custom manufacturing for handmade sheet pan in any size and thicknessm, with choices of the following types: welded right angle sheet pan, wire in rim, and reverse-folded edge.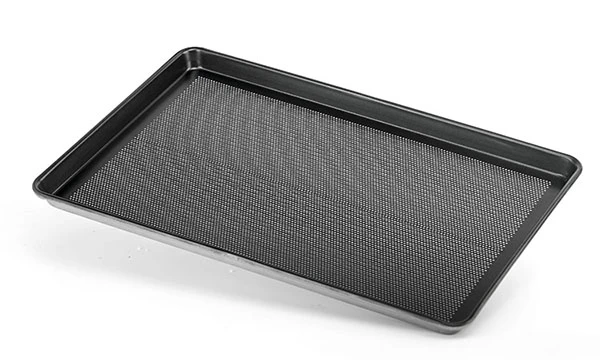 Tsingbuy - 13*17 inch aluminum sheet pan
Note: Aluminum sheet pan has good heat conduction and fast baking. Aluminized steel sheet pan is durable and the heat conductivity is relatvely slower. Stainless steel sheet pan fully meets the requirements of all standards of food safety, but the heat conductivity and baking is the slowest.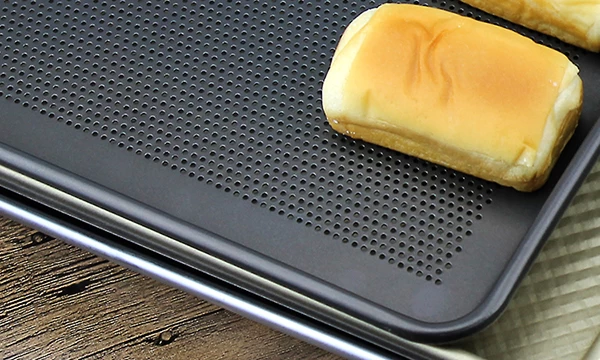 Tsingbuy - perforated sheet pan manufacturer
That is all the basic custom info about sheet pan. If you have more quations, feel free to contact me at anytime.