Why does Madeleine swell and crack?
Zoe Lee Tsingbuy 2019-07-05 09:14:29
Why does Madeleine swell and crack?
Because the water in the batter is eventually discharged from the central part.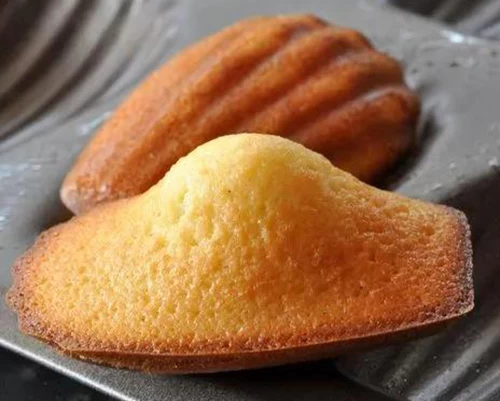 When the madeleine paste is put into the oven, moisture in batter turns into water vapor when heated. The volume of water vapor is larger than that of moisture, so the entire paste will swell up. At this time, the heat will be transferred from the surrounding batter to the center, and gradually fully cooked. When the water in the batter becomes vapor, it will also be discharged from the center, which will cause the expansion and cracking of the central part.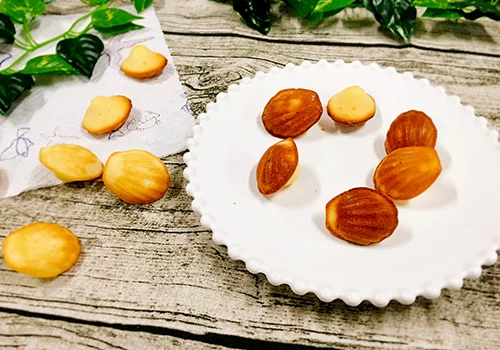 Tips:
If the baking powder is added, more gas may be produced, resulting in greater cracks.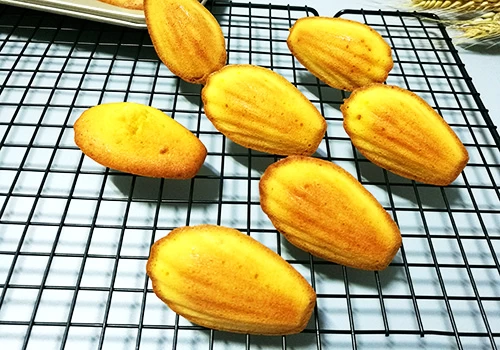 Suggestions:
The madeleine paste should be properly air-dried before it is put into the oven. To prevent excessive drying, covering it in the process is best.
You may also need to apply a high-quality baking tray for madeleine cakes which can help controlling the baking temperature and time for even heat conductivity, so that the water evaporation is not so concentrated and rapid, but slow, so as to avoid cracking.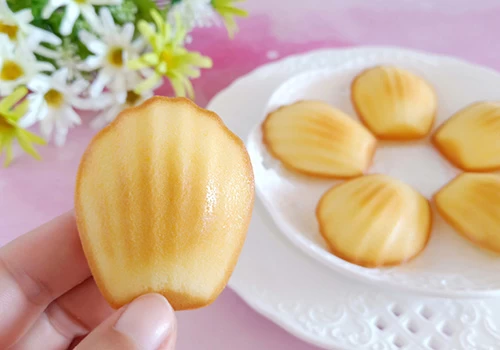 Bakeware Recommendation
Industrial non-stick shell shape madeleine cake pan
From Tsingbuy China madeleine cake pan manufacturer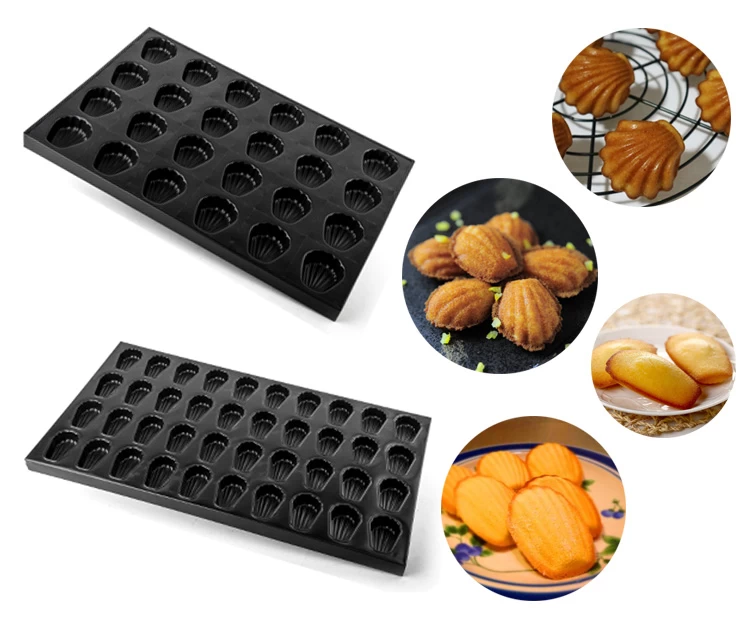 Main features:
- Superior and even heat conductivity
- Non-stick coating for ease in baking, demoulding and cleanup
- Dozens of cups OEM industry cup tray, suitable for food-factory production
- Match with automatic bread baking oven with drawing required
- Food-safety material with certificate, durable with high-performance capabilities
About us
We are the leading China bakeware manufacturer and has been striving to producing the best baking products, raging from sheet pans, loaf pans/toast tins, baguette trays, OEM industry cup trays, bakery trolley, cooling rack and many other series of bakeware tools to baking related tools like banneton baskets, PP baskets, bakery couche, baking mat and so on. We have many successful and pleased customization cases by cooperation with International customers.
What is more important, our factory ability to customize bakeware in China helps you grasp opportunities in your market and makes you much more competitive in price. In other words, we are absolutely professional and reliable baking sheet pan supplier, French baguette tray supplier, China stainless steel troleey manufacturer, multi-mould baking tray manufacturer, China single loaf pan and customized strap loaf pan factory, wire cooling net supplier in China - a full-scale China high quality bakeware manufacturer producing many other baking related series.