The Four Truths of Great German Bread
Ellen Chou Tsingbuy 2019-05-24 10:00:09
Note: This passage about German Bread is released by Zoe from Tsingbuy Industry Limited. If you want to re-print/re-post it in other places, please mark out its source and linke to our website. 
The phrase "German bread is the king of bread in the world" sounds a bit strange. After all, the German food we often listen to seems to be beer besides sausage. In fact, Germans have a "riddle attachment" to bread.
German ZDF Zeit filmed "How Great Our Bread" to dig deeply into the truth of German bread.
Today, let's explore the secrets of seemingly normal bread.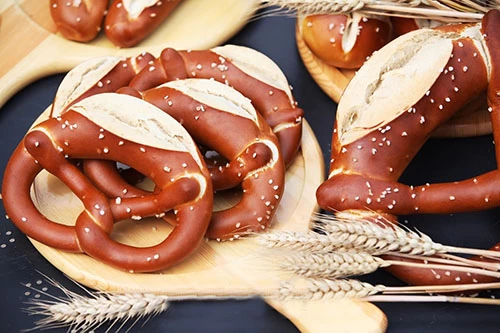 First, the secret of cheaper and cheaper buns
The best way to make bread is to use natural non-polluting ingredients, to make bread by hand, and to treat bread as a work of art. In Germany, however, 70% of bread is produced by factories, and bakeries are discounted as much as mushrooms on the ground. The price of haughty Handmade Bread is a few euros, while factory buns cost only 15 to 40 euros, which is tens of times different!! And the price of buns will get cheaper and cheaper. How on earth can this be achieved?
The secret behind this is: cost optimization brought about by mass production in a mechanical chemical plant!
Harry Bread is a leading large bread factory in Germany, where machines are used instead of expensive hand-baked bread. It can make 25,000 buns an hour and 3 million a day. Yes, 3 million!
However, the bread did not reach the finished product level when it left the factory and sold to various channels. These buns are only roasted to 60% semi-finished degree and will be deeply frozen in the factory in exchange for a nine-month shelf life. Only when they arrive at the retailer's baking station can they be completely baked to create a "fresh out" feeling. That is to say, the hot baked bread in the customer's hand may have been ready a few months ago.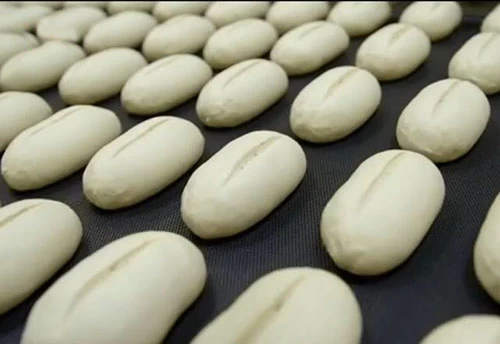 Second, mills are selling less and less pure flour.
Ready-mixed powder is widely used. Germans advocate "minimalism" and German bread is no exception. German bread is never gaudy. There are only four kinds of raw materials for bread. Besides flour and yeast, it is salt and water. Is that true?
Nearly 260 mills in Germany grind 8 million tons of grain a year, no matter what bread they end up with. In short, mills are selling fewer and fewer pure flour. Among bakers and bakers, a well-proportioned mix is more popular.
Pre-mixing formula is usually processed by factories, each factory has its own way of mixing ingredients, because manufacturers like to create new products on the premise of safety, pre-mixing ingredients just meet this feature. What now dominates the German bread market is industrialized premixed ingredients that save money and money. According to the Baking Association, at least 90% of Berlin's manufacturers use premixed ingredients to bake.
Pre-mixed powder is not the general sense of raw materials, is the manufacturer of many complex food materials, prepared in a professional way to reduce the production of professional, technical and failure rate, eliminating the trouble of looking for raw materials everywhere, weighing repeatedly. The success rate of bread making with ready-mixed flour is greatly improved, and the quality of bread is stable. With the arrival of bread machines in millions of households, ready-mixed flour has a bright future.
It is worth assuring that the difference between ready-mixed flour and flour in safety production is that it can add appropriate additives and is not convenient for baking enthusiasts to create freely, which has little impact on health.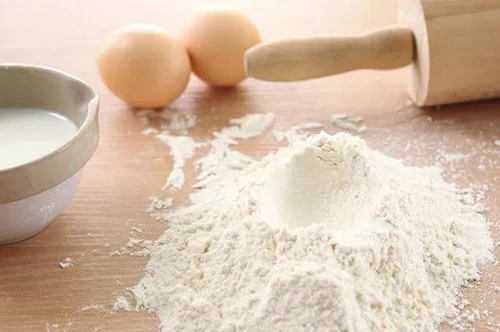 Thirdly, the shelf life of bread is getting longer and longer. What does it depend on?
There is a shelf-life on the packaging of the bread sold, but sometimes we find that even after the shelf-life, bread does not deteriorate, so what is the key factor of bread preservation? Which kind of bread is harder to deteriorate?
The program group tested three different kinds of cereal bread and found that. These three kinds of bread, dry after three weeks, and mildew after five weeks, and industrial bread and hand-made bread show little difference. In Novozyme, the world's leading biotechnology company, we found the answer. Enzymes are the backbone of bread's growing shelf life and lasting taste. These enzymes can be extracted from different fungi and bacteria and are natural substances.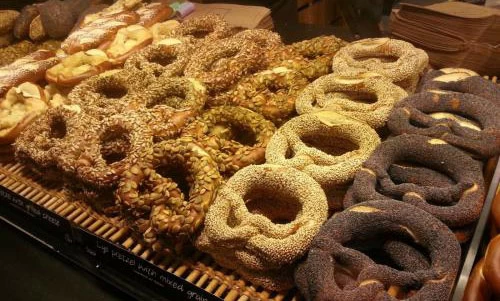 When bread comes out of the oven, it begins to lose water and then hardens. When added with specific amylase, it dries slowly, which means that bread will remain soft and elastic for a long time. Experts compared the two kinds of bread that had been kept for ten days.
However, enzymes and gene technology are not labeled on the packaging ingredient list. Because enzymes lose their activity during baking and cannot be proved in finished bread, they need not be specified on ingredients. Studies have shown that enzymes have no effect on health and can be safely eaten. Nevertheless, consumers certainly want to know all the ingredients used in bread. If enzymes are not included in the ingredient list, there is a lack of transparency. Of course, if you really want to know what you eat, there is no better way to make bread than by yourself!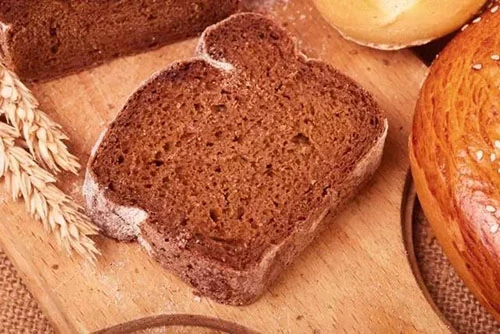 Fourth, whole wheat bread VS white bread
White bread has high calories and is not so healthy. Whole wheat bread can help lose weight and keep healthy. Really?
A simple experiment was carried out in Germany to evaluate the characteristics of two kinds of bread by measuring blood sugar after exercise. They gave the twins three slices of white bread for breakfast, and the twins three slices of whole wheat bread for breakfast, and then started running until all the energy gained from bread was used up. As a result, the wholemeal bread team won an endurance victory.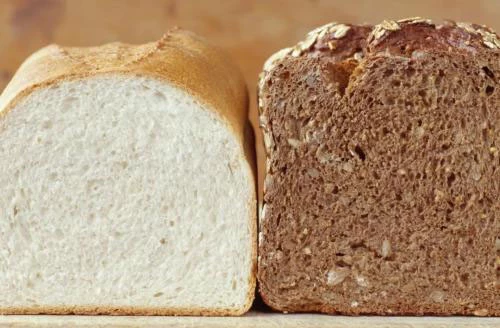 The results showed that white bread could bring fast but short-term stimulation, supply energy more quickly and increase blood sugar content. Whole wheat bread provides energy that rises slowly and for a long time, and blood sugar levels rise less in a short time. However, wholemeal bread and white bread provide roughly the same energy.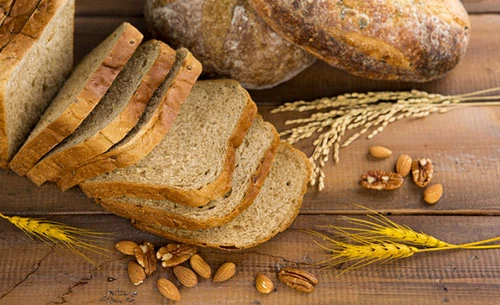 All in all, the world of bread is facing rapid changes, but it always tastes the best. It's still the traditional hand-made bread made by ourselves.
* Bakeware Recommenation
Tsingbuy Industry Limited has been engaged in bakeware industry for more than 12 years, and has became the leading OEM full sheet pan supplier, Baguette tray manufacturer China, China bakery rack factory, Muliti-mould pan manufacturer China, strap loaf pan supplier, cooling rack manufacturer in China. We are a better choice if you are looking for professional and experienced China bakeware manufacturer.