Family bread loaf recipes
Zoe Tsingbuy 2019-08-09 16:58:48
Loaf is the most common food for breakfast. With bread loaf, breakfast making can be also more convenient, fast and colorful. Today we share a homemade bread loaf recipe for you.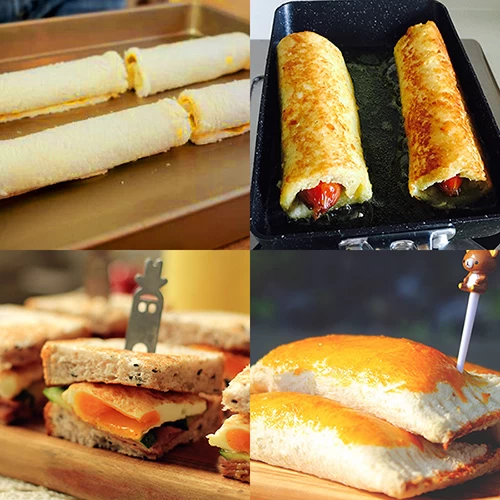 Preparation:
High gluten flour............... 250g
Milk powder........................ 10g
Eggs... 30g
Fine sugar... 25g
Clear water........................... 125g
Butter... 25g
Salt... 4.5g
Yeast powder........................ 2.5G
Tsingbuy 450g corrugated loaf pan... 1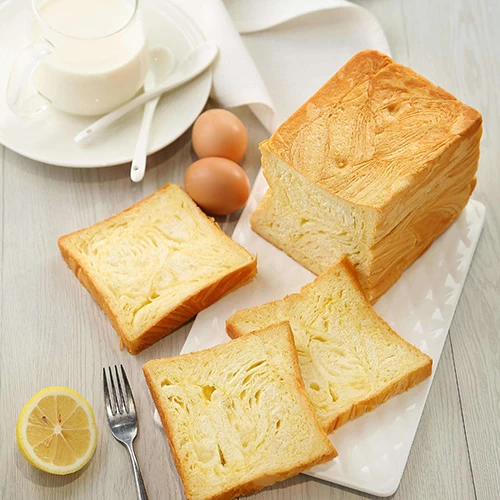 Production steps:
1. Mix milk, eggs, granulated sugar and yeast powder, sift high-gluten flour into salt, rub it until it does not touch hands, and unfold slowly with hands to pull up a large film, wrap it in butter for pressing and folding until it is fully absorbed. Then knead and smash the surface, until the large film can be pulled open by hand, and the middle crack is a smooth round hole to reach the full expansion stage.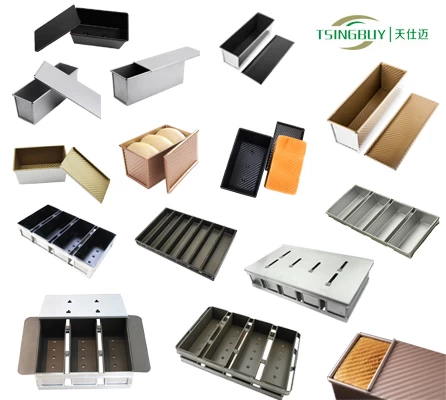 Bakeware Recommendation: Loaf pan in hundreds of patterns and sizes
From Tsingbuy bread loaf pan manufacturer
2. Put the whole dough in a bowl and place it in a warm place (28-30 C) for the first fermentation, to twice the size. Divide the dough into 150 g each, three parts of the dough are rounded, covered with fresh-keeping film and relaxed for 15 minutes.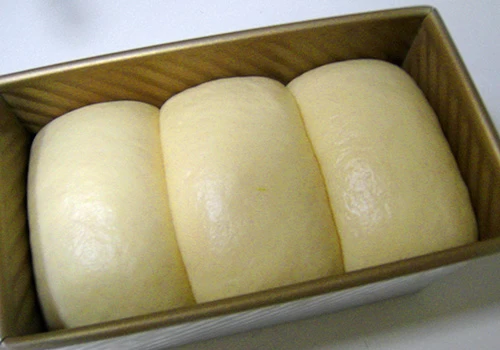 3. Roll the dough into an oval shape with a rolling stick, then turn it over and fold the dough to the middle without leaving any gaps.
4. Roll the dough in strip shape with exhaust rolling stick with the same length and width of the inner diameter of the mould. Roll the dough up and down to form a cylinder and place it in a three-energy 450g corrugated toast box. Leave the corresponding space in the middle and cover the fresh-keeping film for the second fermentation.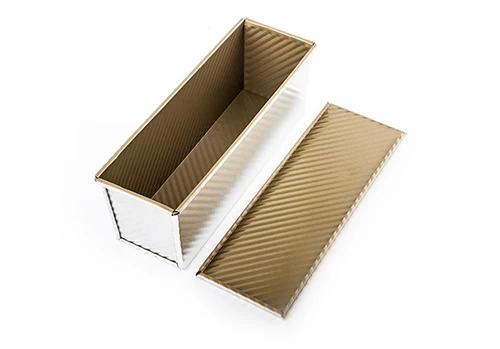 Bakeware Recommendation: Non-stick corrugated pullman loaf pan in golden color
From Tsingbuy corrugated loaf pan factory
5. Push the lid of the three-energy 450g corrugated toast box when the mould is eight minutes full, and continue to ferment for 10 minutes.
6. Put the toast box into the bottom second layer of the preheated oven and bake for 40-45 minutes at 170 C. Cool the slices immediately after baking.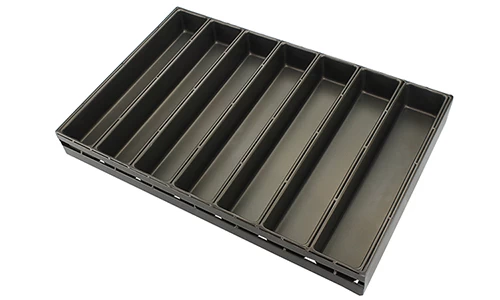 Bakeware Recommendation: 7 strap aluminized steel loaf pan for industrial commercial use
From Tsingbuy customized strap loaf pan manufacturer