What is Stainless Steel Dough Blender?
Zoe Lee Tsingbuy 2019-07-26 15:20:30
A stainless steel dough blender is made of heavy-duty and high-qualified stainless steel. Which can be used for multi-purpose with strong power and comfortable grasp, saving your labor and enhancing your working efficiency.
Here we recommend you one dough blender with high-quality stainless steel and rubber handle from Tsingbuy stainless steel dough blender factory. It is one of the most worthy of possession. Its advantages over other brands are as bellow: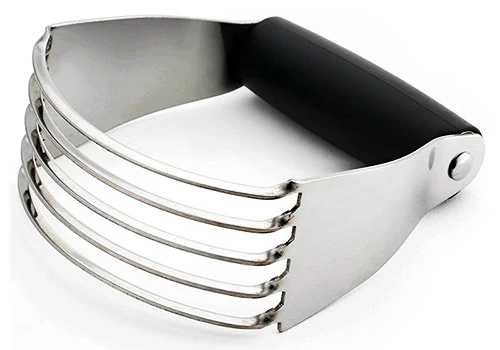 BETTER THAN YOUR GRANDMA'S DOUGH BLENDER
- You'll be shocked by the high quality and WANT to bake more just so you can use it, which is ultimately healthier for you and your family. Sturdy and durable with metal blades that are twice as thick as our competitors...Your search is over for one of the greatest kitchen gadgets that you can now pass on to future generations.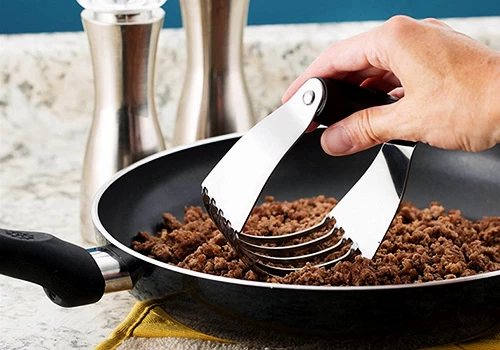 WOW THE CROWD WITH IMPRESSIVE RESULTS
- Get ready for better texture and taste from all of your baked goods. Make flakier and fluffier biscuits, pie crust, pizza dough, scones, pastries and more. You'll be amazed at how quickly this tool works to get uniform pieces of butter mixed in flour which creates a better, yummier end product.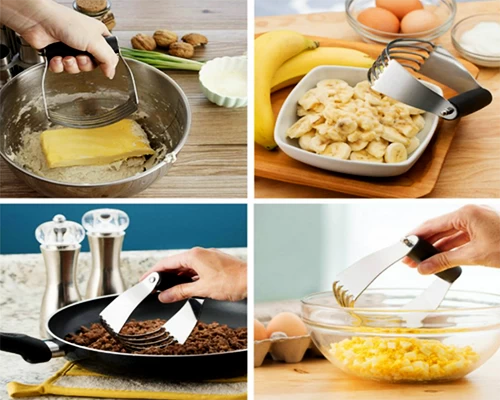 YOU'LL WONDER HOW YOU EVER MANAGED WITHOUT IT
- Heavy duty without being heavy and cuts through cold butter beautifully, making it a must-have tool if you bake. Don't waste time or effort using a fork or potato masher only to get half results.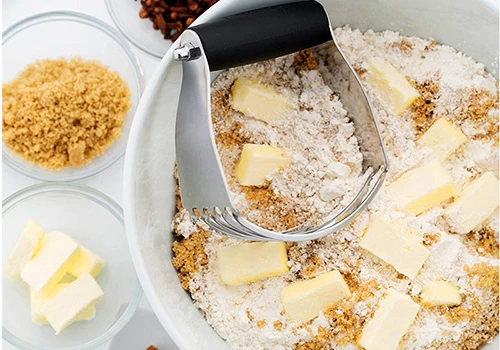 NO MORE SORE HANDS AND WRISTS
- Comfortable soft grip handle that fits small to medium-sized hands perfectly - and it won't make you tired after using it. You can do more without having to worry about hand and wrist fatigue. The thick rubber is much safer than plastic and easy on those with arthritis.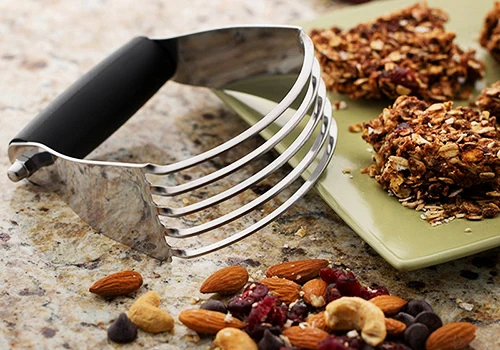 GOOD FOR MORE THAN JUST CUTTING BUTTER
- Chop fruit and soft vegetables or nuts, mash up baby food, make salsa, guacamole and muffin topping - the options are endless!
About us
Tsingbuy Industry Limited is the leading China bakeware manufacturer with more than 12 years engaged in bakeware industry. We have been always striving to producing the best baking products, raging from sheet pans, loaf pans/toast tins, baguette trays, OEM industry cup trays, cooling rack. We dare to say that we are rich in experience as China cake tools supplier, Sheet pan manufacturer, Baguette tray factory, Customized bakery trolley manufacturer, Multi-mold baking tray factory, Bread loaf pan manufacturer. We also supply various accessories to enhance your efficiency on baking related jobs. We have many successful and pleased customization cases by cooperation with International customers. Coming to us is absolutely a best choice for us to get win-win profits.
Contact us
If you need this pattern of stainless steel dough blender pastry blender in wholesales and at low price, contact me by the following ways.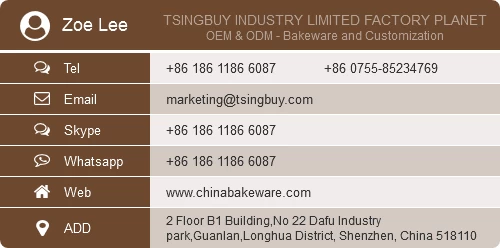 Main products from Tsingbuy China bakeware manufacturer