What is a Pizza Stone?
Ellen Chou Tsingbuy 2019-05-09 08:11:58
Note: This passage about pizza stone is written by editor Zoe from Tsingbuy Industry Limited. If you want to reprint/re-release it or its parts in other place, please mark its source and link to our website.
Pizza baking stone absorbs heat to provide a stable bottom temperature for food, so that when the food is put into the oven it can expand as soon as possible. In principle, food that should meet this condition can be roasted with pizza stone, such as bread, meat and so on.
However, in practical use, stone slabs are almost always used to bake food which needs to be baked at high temperatures (higher than 230 degrees). Preheating pizza stone also takes a certain amount of time. Generally speaking, stone slabs are not used to bake food which can be baked at low temperatures (lower than 200 degrees), because of the long preheating time and low temperature, in which condition the effect is not obvious. If you are persistent, you can also use stone slabs to bake food which only needs 100-200 temperaturer condition. But the fire control needs skills.

Meat can be roasted on cordierite slab only with tin paper, because cordierite material absorbs oil easily. Generally speaking, people will dislike the long preheating time, so they will not preheat the slab specifically for roasting a piece of meat. After roasting pizza or bread, it is a good choice to roast a piece of meat by the way.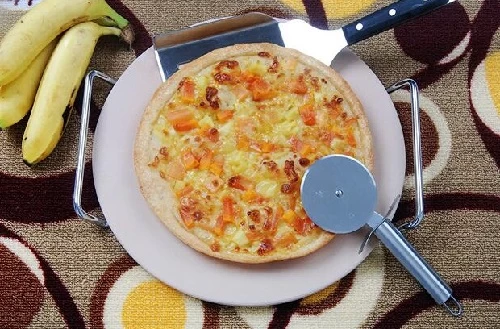 Stone slab is an excellent tool to bake European bread.
Pizza Stone is the best tool for baking bread. The inner tissue of stone can absorb the moisture at the bottom of the bread making a relatively crispe crust, and keep the temperature in the oven for bread to be heated evenly.
Place the slab on the grill and put it in the middle of the oven. Place the grill and stone on the bottom. With a plate along the gap between the two layers, you can pour boiling water into the oven to make steam. Keep 250 degrees for 2 minutes, then cool to 230 degrees or so and bake for 10 minutes. Remove the lower baking tray and transfer the slab from the middle to the lower and bake for 5 minutes.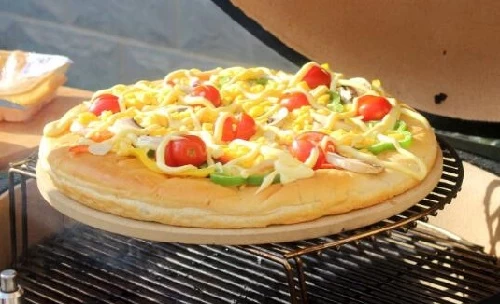 About us
Tsingbuy is a professional customized baking tray supplier China with more than 12 years experience and baking tray factory. We are taking the leading roles as China bakeware manufacturer and baking tray manufacturer, providing various China tray wholesale to international customers. We mainly manufacturing sheet pan, baguette tray, loaf pan/toast tin, bakery trolley, cooling rack, OEM industry cup tray, customized tray. And also supply banneton bread proofing basket, PP basket, Pizza tools and bakeware tools(bread lame, cake tools, dough scrapper, baking mat, tart ring, pastry blender).
Conatct us