Full list of 74 classic pastries - 1
Zoe Tsingbuy 2019-09-05 12:31:34
We always talk about "French dessert" or "Western pastries". But are all these from French or Europe? No. So today I'm going to take a look at all the pastries you've heard or never heard of around the world. What are their characteristics? Where did it come from?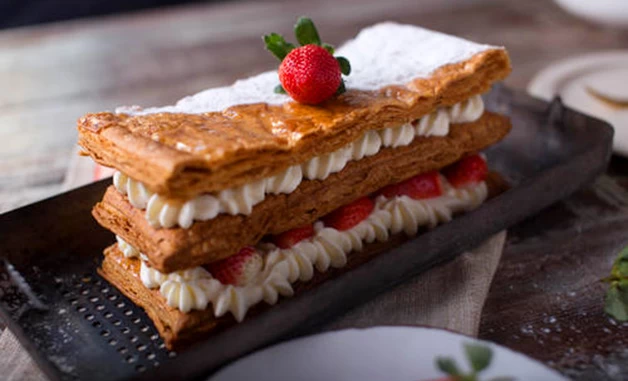 Part One: French pastries
1. Macaron
Almond powder was added to the protein frost batter and butter filling was added in the middle of the baking.
2. Puff
The inflated batter is named for its similar appearance to the Korean cabbage choux.
Related article recommendation: Experience Sharing in Making Puffs
BY Tsingbuy Puff baking sheet factory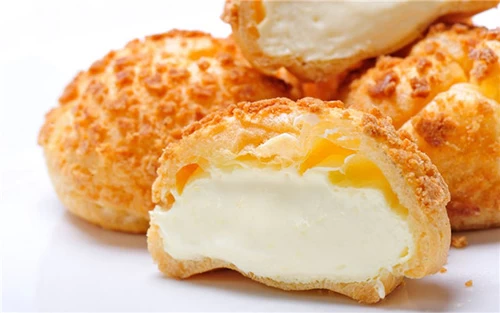 3. Kugelhopf
Germany and Austria all have this pastry. Kugel means "sphere" and "hopf" means "beer yeast".
4. San Onorey
Desserts made in one of the most popular pastry shops on the streets of San Dono in Paris.
5. Dakwaz
It comes from the town name of Dacquoises. Made from batter with protein cream.
6. Basque Cake
Traditional pastries in Basque. The centre is filled with Casta butter fillings and cherries.
7. Brittany Nicole Cake
A dessert made from Brittany's local Koli cakes.
8. Shuffley
Made of protein cream and Casta butter filling, it has a soft taste.
9. Castapudding
The pudding paste is steamed and baked with caramel sauce.
10. Keluli
"Surface with a groove" means that in the past it was made by a monastery.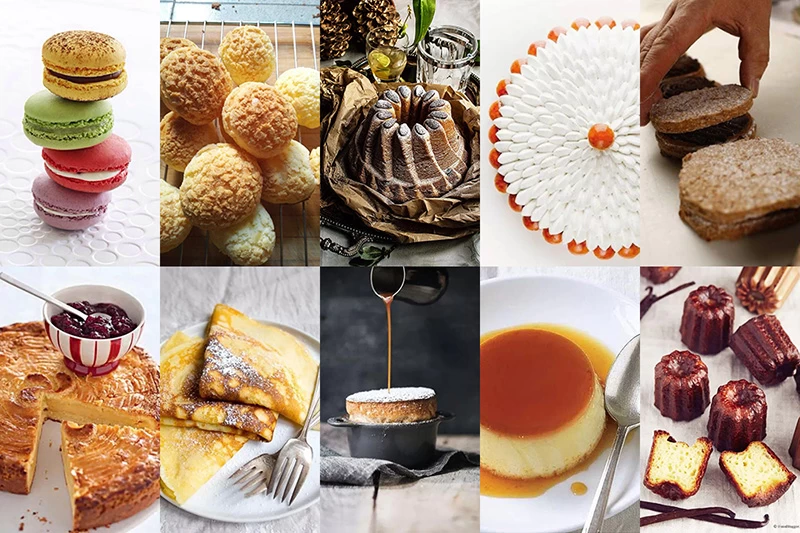 11. Montblanc
A mountain pastry made from chestnuts from Montblanc in the Alps.
12. French Strawberry Cake
It means "strawberry". It's also the most popular cake in France.
13. Wood Christmas Cake
Wood-shaped cake rolls are also indispensable for Christmas.
14. Opera Cake
Feel the gathering of people in the Paris Opera House, the gorgeous impression of cakes.
15. Madeleine
A cake baked in a shell shape. It has a rich and fragrant butter aroma.
Bakeware recommendation: Industrial nonstick shell shape madeleine cake pan
From China madeleine cake pan manufacturer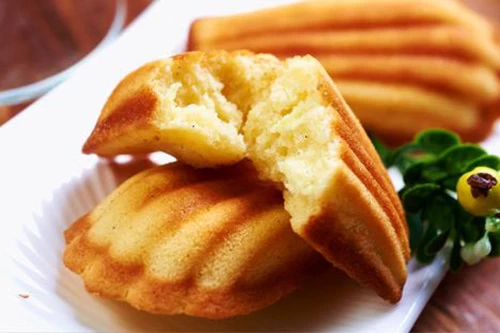 16. Finacial
It means "financier". Making gold blocks is the biggest feature.
17. Millefeuille
Named for its cascaded shape, Mille means "thousand" and feuille means "leaf".
18. Napoleon
Also known as French Thousand-Layer Crisp, Thousand-Layer Crisp has distinct layers and uniform distribution.
19. Protein Lemon Pie
The sweetness and lightness of the upper layer protein cream, preferably with cute sharp corners, the sour taste of the middle layer lemon filling, and the crispness of the upper and lower layer peel, can always make people can not help but close their eyes and savor it.
20. Tart
Qualified tarts should be about 3mm thick, baked to dark brown, crisp and crisp.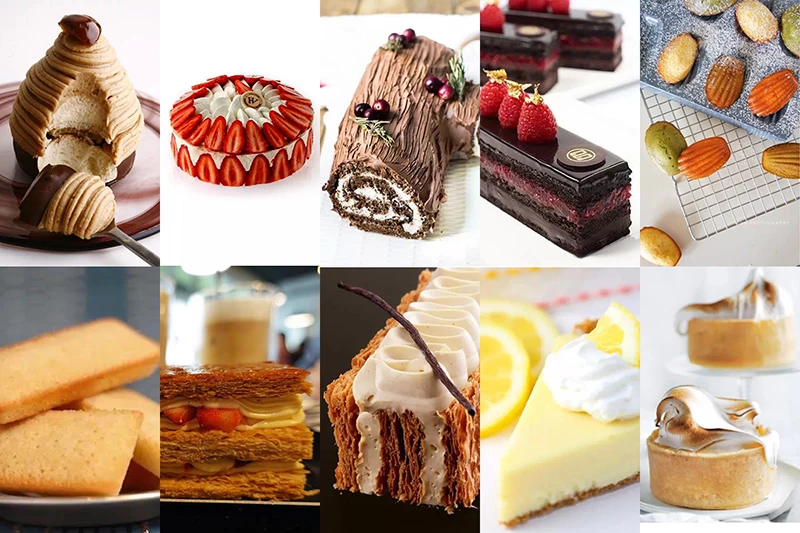 Bakeware recommendation
Amazon Hot Selling Customized size stainless steel perforated round tart ring
From Tsingbuy perforated tart ring supplier
To be continued...