Do you understand slashing European bread?
Ellen Chou Tsingbuy 2019-05-12 21:07:12
Note: This passage about slashes on bread in English version is released by editor Zoe from Tsingbuy. If you want to reprint/re-release it or parts of it in other place, please mark put its source and link to our website. 
Whenever you walk into a bakery, a wide range of bread is displayed on the bakery shelf in the best posture. You are welcome to choose and purchase. In a series of breads, soft European bread must be one of the most eye-catching breads. But its predecessor, because of the limitation of bread materials, is doomed to its plain appearance. But through the baker's skills, soft European bread's original ordinary appearance changed into that with unexpected ornaments - slash lines.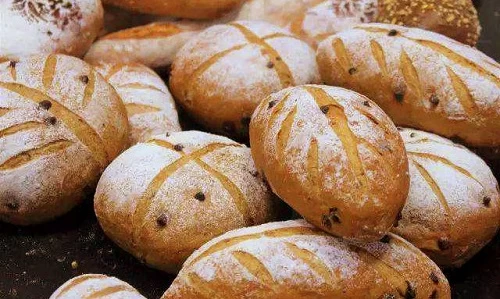 The so-called beautiful meal, slash lines add some speacial decorations to bread and make bread appear more appetite. So slashing soft European bread should be necessary!
So why does the European bread need slashes ?
In addition to making the shape more beautiful, the correct slash is more to release the internal pressure of dough. In the early stage of baking, the epidermis is not immediately dried. At this time, the cut lines will burst quickly and become perfect lines.
Before cutting, what we need more is a knife, which is known as bread lame professionally! Choose blade with self-made handle. The handle can use chopsticks, such as the length of the tool is not easy to break. Or you can insert the blade into a wooden handle, or apply a professional bread lame. This is the winning point of the perfect bread slashes!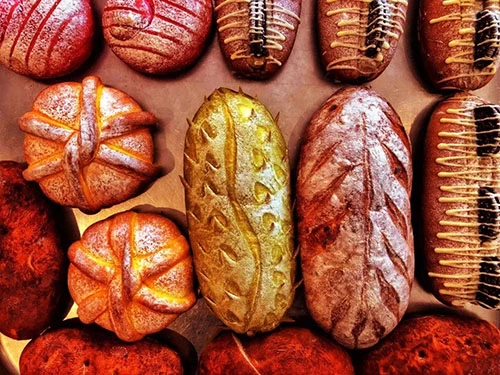 Now, I'd like to introduce some kinds of slash patterns for you. Is there one you usually use?
Oblique slash: Oblique slash is one of the most simple patterns. It's not difficult at all if you gently scratch the dough with a knife blade for a few times.
Central crack pattern: Cut a deep cut in the middle with a razor blade.
Cross cut: Cut both horizontally and vertically with a blade.
# shaped pattern: As the mark showed, cut the "#" lines with the blade.
Quadruple knife pattern (mostly used for French Bread): Cut four knives evenly along the long side to make the bread expand to both sides. Another kind of quadruple knife pattern is to divide the width of the baguette by two straight lines. Each knife starts from the right line and stops on the left, parallel to the central axis.
Leaf shape: Like the shape of a leaf, first in the middle of the vertical and horizontal, and then next is the "leaf stem" with a blade oblique cut a few knives can be used.~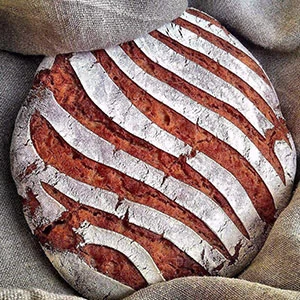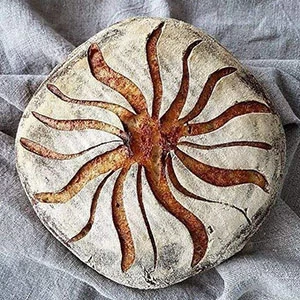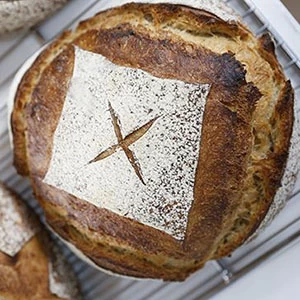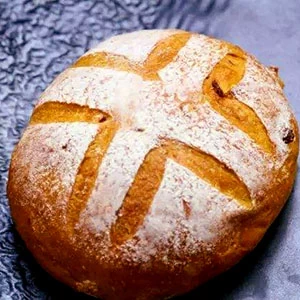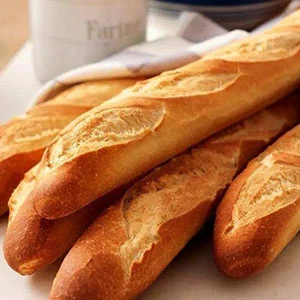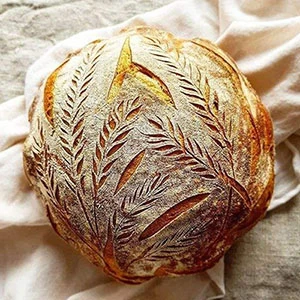 More slash patterns for your reference.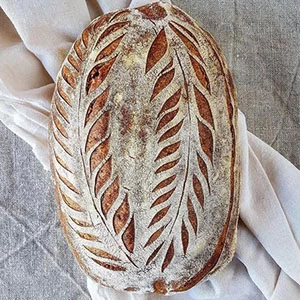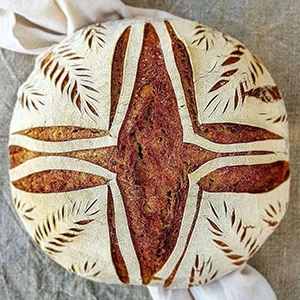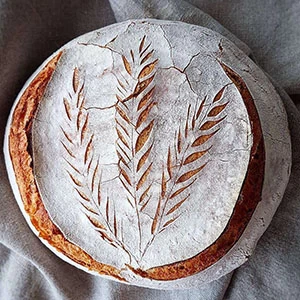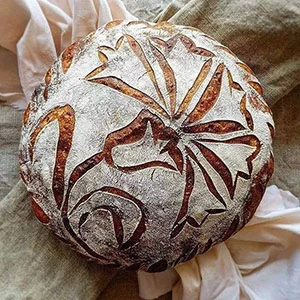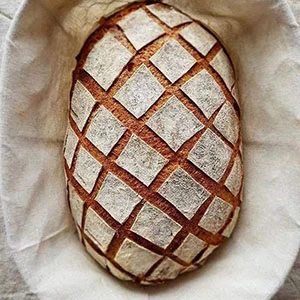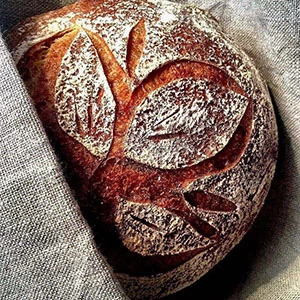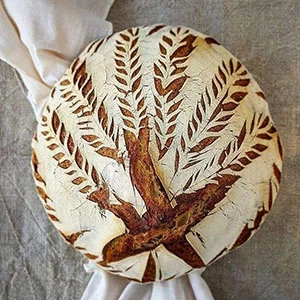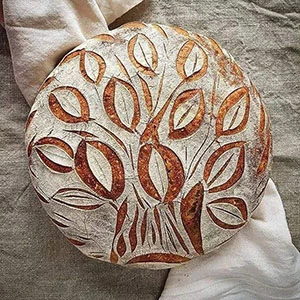 Here are some slash skills, you can make use of them.
(1) The dough must be fermented after the second round. If the surface is wet, it must be air-dried first. If you suddenly lose your breath when you cut your bread, it's mostly because of the long fermentation time. A little press before baking, if it is with elasticity, it is just in good fermentation for slash. Otherwise, a press to shrink means over fermentation.
(2) Packing must be done quickly and without hesitation, because if it is too slow, the knife will stick to the dough easily.
(3) The ideal depth of slash is about 0.6-1.3 cm.
(4) If you want to make a larger slash on the bread, you need to leave the dough a little far from full fermentation, in which conditionit does not immediately bounce back after pressing with your hands, but slowly retracts. At this time, the ideal slash depth is 1.3 cm.
(5) If you want to control the depth of the salsh, you can mark it on the blade beforehand, so there will be no big mistake.
Product Recommendation
Dough scoring lame is the most essential baking tool and it helps baker creating more perfect bread. Proper scoring with an good tool also helps the baker to control exactly where the bread will bloom. This significantly keeps perfect appearance of breads. Using scoring tools also creates bread and loaf of varieties in forms and appearance, which could show the bread baker's artistic talent and tag a unique signature on the loaf.
Tsingbuy Industry Limited is the leading China bakeware manufacturer mainly providing sheet pans, loaf pans, baguette trays, bakery trolley, cooling racks, OEM industry cup tray and many other bakeware accessories. We are also providing two bread lame for you. Click stainless steel bread lame to learn more information: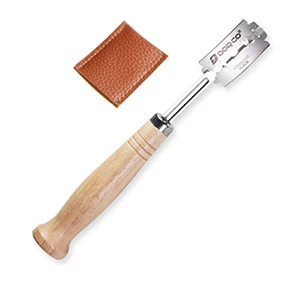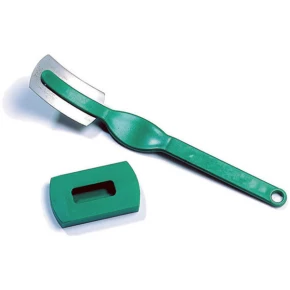 Contact us