Five types of cookies
Zoe Lee Tsingbuy 2019-07-03 09:13:01
Today,there are thousands of recipes for cookies all over the world, but most of them belong to several specific cookie categories. Today, we want to introduce the five most common types of cookies.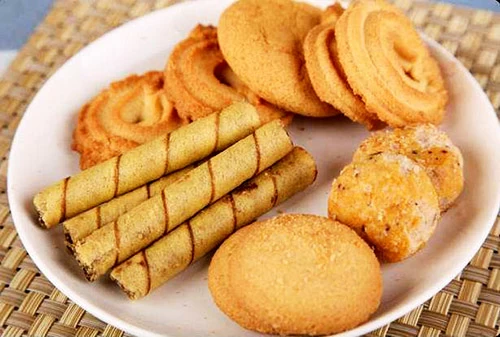 1.Dropping cookies
Dropping cookies are also known as American cookies. Dropping cookie, as the name implies, is made through aspoon of batter and then drop in the biscuit baking pan by automatic shaping.This type of cookie does not need to be flattened because the batter willspread naturally during baking. Dropping cookies are usually made with different ingredients, such as Hawaiian nuts, oatmeal, pumpkin and molasses,which can be adjusted according to personal preferences. This kind of cookie batter is similar to cake batter, so it is very soft after baking and has a cake-like texture. In order to prevent the batter from sticking to the hand or spoon in the process of making, a layer of butter or vegetable oil can be applied to the hand and spoon.
Bakeware recommendation from China cookie sheet manufacturer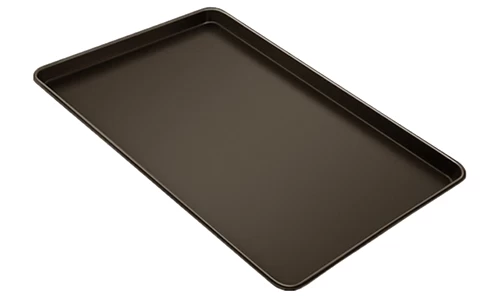 2. Handmade shaping cookies
Handmade shaping cookies are usually made by hand to shape the dough into the desired. First, knead the dough into a ball by hand, then flatten it with the back of a spoon. This cookie can also make other shapes in the middle, such as pressing the middle of the cookie with the thumb. A butter nut ball rolled in sugar powder, called Cake by the Russians, is literally translated as "Russian tea cake", which belongs to this type of cookie. It is said that this Russian tea cake has some history. It originated in the Middle Ages in England and somehow became a Russian tea cake again and again. Butter kernels are meant to roll dough into small balls by hand and then dip in sugar powder when it's warm.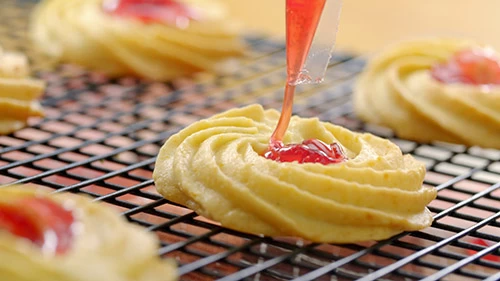 Bakeware recommendation from China aluminum cookie sheet pan factory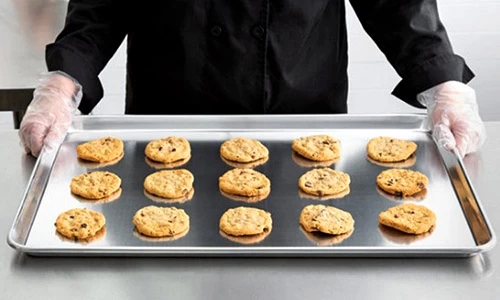 3. Stick cookies
The stick cookie is made by rolling the dough into thin slices with a rolling stick and then cutting it with a biscuit mould. Generally speaking, dough must be frozen three hours in advance and then rolled thin with a rolling pin. Sprinkle some flour or sugar powder on the biscuit cutting die to prevent the dough from sticking to the cutting die. Rod cookies include traditional icing biscuits and gingerbread. When making stick cookies, place them on a cool baking tray to prevent them from deforming.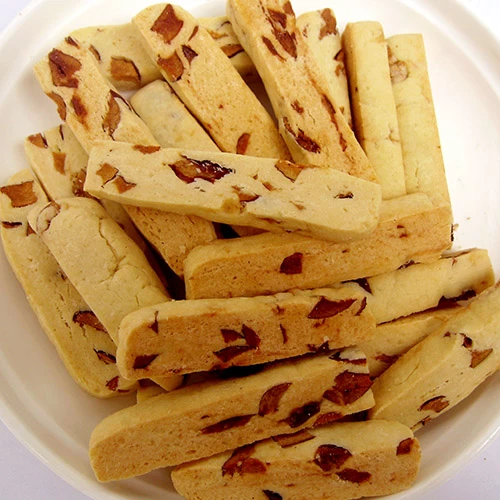 4. Slice cookies
Slice cookies, sometimes called ice box cookies, are made from frozen slices of dough rolls in refrigerators. Slice the dough and place it in a cool baking pan to make the cookie crisper. You can also buy ready-made cookie dough rolls directly from the grocery store, and go home with just slicing and baking.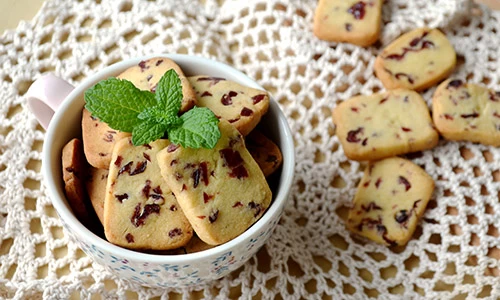 Bakeware recommendation from China cookie baking tray supplier Tsingbuy,
who is the professional customized bakeware supplier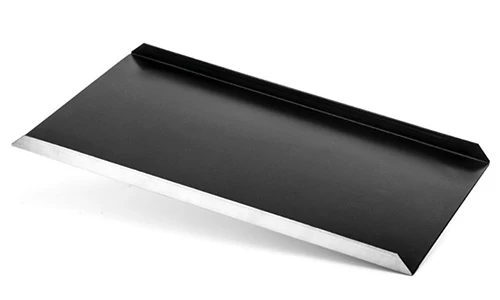 5. Finger biscuits/cookies
Finger biscuits/cookie are not traditional cookies, but a substitute for cookies madeby busy bakers. Cookie bars contain the basic ingredients of other cookies, but mix all the ingredients and spread them in a baking pan. After baking, it can be completely cooled and cut into rods. Must wait until fully cooled before cutting, otherwise it will lead to fracture or breakage. Cookie bars can be crisp or chewy, depending on the roasting formula.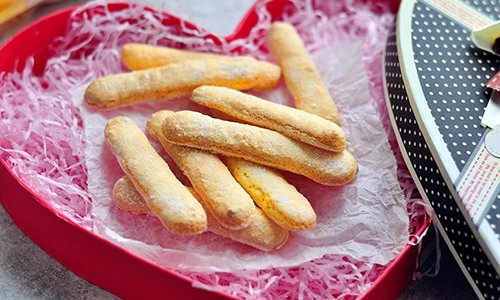 Cookie baking tray customization and contact us
Established in 2006, Tsingbuy Industry Limited factory planet located in Guangzhou, with8000 square meters and more than 200 employees. We are engaged in commercial and home-use bakeware. We also have long experience in customize commercial bakeware (rack, pans) for large and medium food factory.
We mainly manufacturer baking trays, like sheet pans, loaf pans/toast tins, baguette trays, bakery trolley and cooling racks. After more than 12 years care and support from our customers, Tsingbuy Industry Limited has been developing to be the leading China high quality bakeware manufacturer and supplier. Today, we have customers and friends from more than 50 countries using our products.
Cookie baking sheet pan is one of the largest selling series in our factory. We have factorya bility for wholesale and provides low price sheet pans for international customers. Cooperation with us will get you much more competitive in product quality and price at your market. Contact us for more information.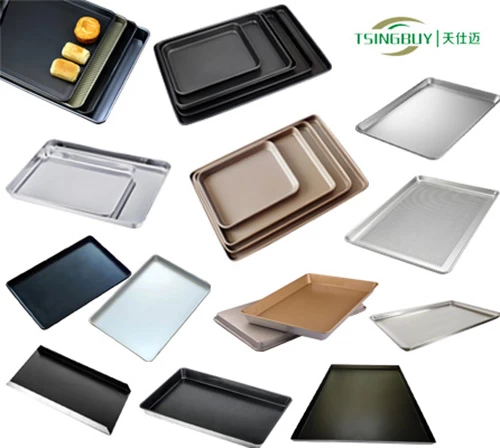 Contact us