Customized Round Muffin Tray from Muffin-mould baking tray Manufacturer Tsingbuy
Zoe Lee Tsingbuy 2019-06-20 08:41:00
Here we are going to share you our cooperation case of customized round muffin tray munufactuered by Tsingbuy China muffin mould factory.
With a few of specifications on our customer's requirements, we designed and manufactured the customized round muffin tray of alusteel materials. The product information of the customized muffin tray is as bellow.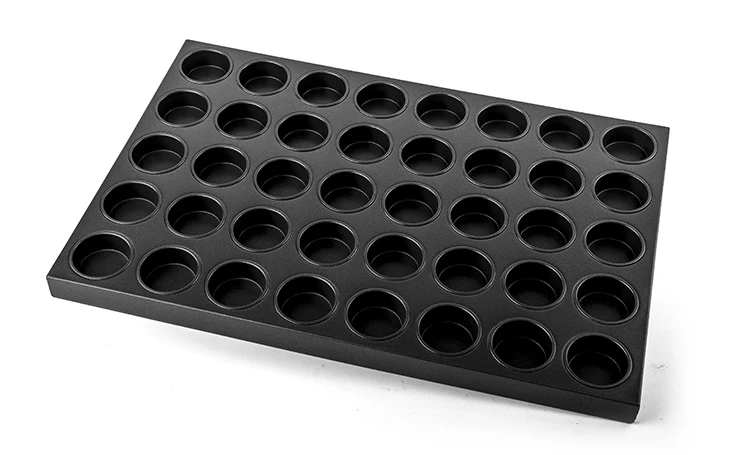 Muffin tray is a multi-mould baking pan formed of a group of connecting cups usually used for muffins or cupcakes. Tsingbuy China muffin tray manufacturer brought it out with features:
- Commercial bakery use pan
- Superior heat conduction, aluminized steel construction
- Easy release, non-stick coating for ease in baking and cleanup
- Suitable for food-factory production
- Match with automatic bread baking oven with drawing required
- Customized size for unique usage- Ready-made mold for choosing
- Aluminized steel is the material of choice for bakeware used by professional bakers and commercial bakeries for its durability and high-performance capabilities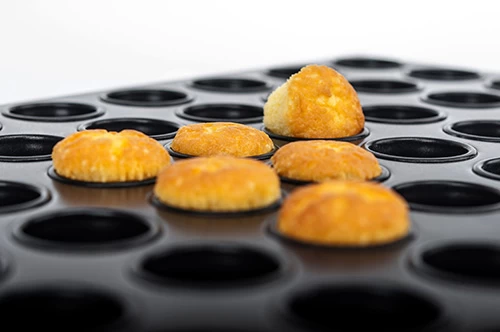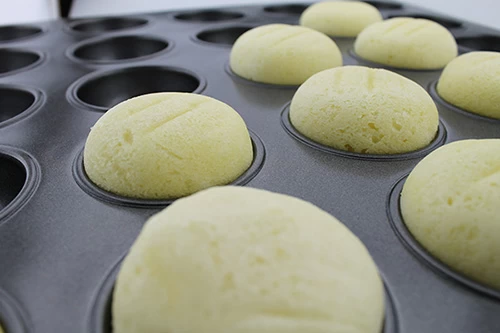 How to customized a muffin baking tray in China muffin mould factory?
The Specifications of Customized Muffin Baking Tray need to be offered as below:
A. Overall length
B. Overall Width
C. Height
D. Top-in Diameter
E. Bottom-in Diameter
F. Cup Depth
G1/G2.Center-to-center distance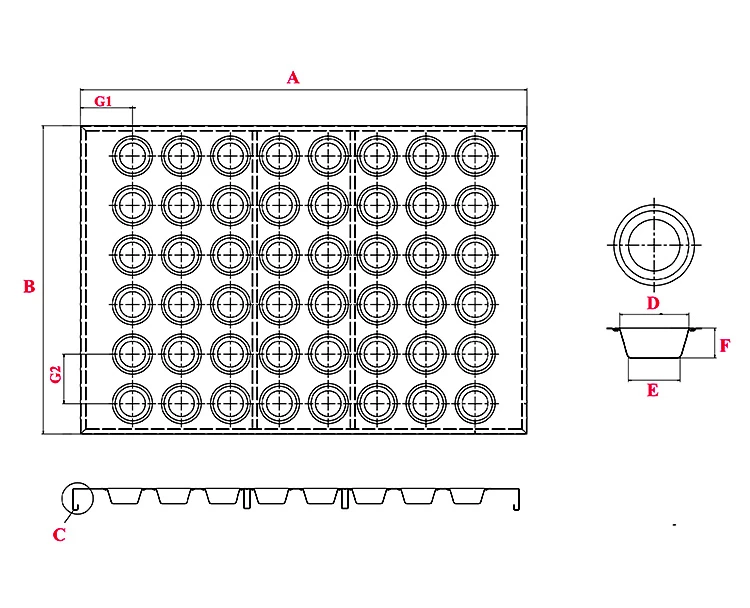 Tsingbuy Industry Limited has been becoming one of the leading manufactures in commercial bakeware in China, we have more than 12 years focusing on research, development and manufacture of bakeware, our products mainly cover sheet pan, multi-mould pan, baguette tray, cake pan, industrial bread pan, pizza pan and other bakeware. Industry cup tray is one of the largest series in our business. Thanks to our customers' support for so many years, we are now rich in experience of customized baking trays. We dare to say that Tsingbuy is a rather professional multi-mould baking tray manufacturer now.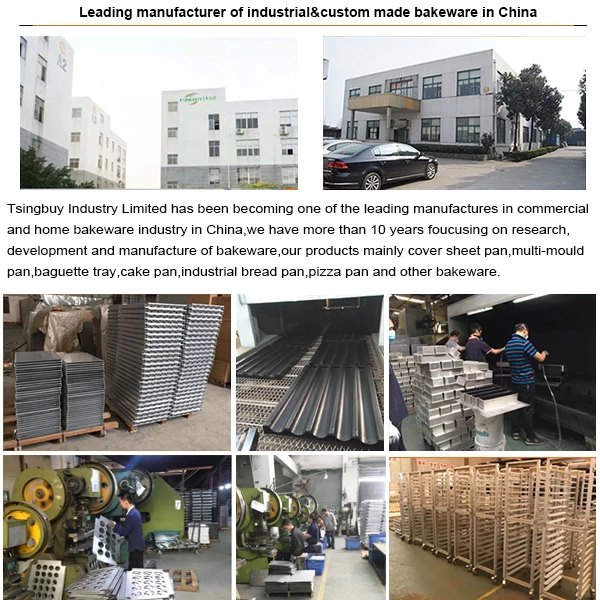 Contact us