Types and Maintenance of Coated Baking Tray
Ellen Chou Tsingbuy 2019-05-04 07:48:15
Types of Non-stick Coating
There are two types of coating that are most usually used. One is Teflon coating, which can resist high temperature 380 degrees and it is usually for baking common bread food.  The other one is Silicone Coating, which is suitable for high sugar food and can resist 280 degrees high temperaturer. Silicone Coating is relatively higher than Teflon Coating in price.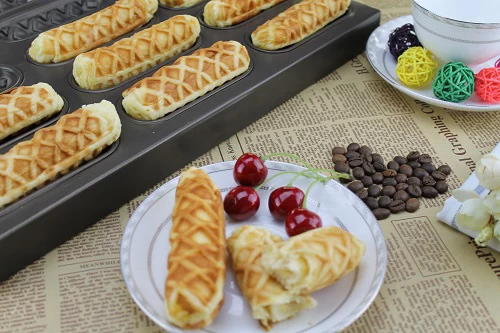 Maintenance of Non-stick Coating
When the non-stick coatings are operated under the condition of continuous swichness between high and low temperatures for long time, slight cracks will occur on the coating surface which allow the residual material to erode the non-sticking coatings, and eventually cause the non-stick coatings to lose their non-stickiness. To avoid this, we recommend as bellow:
1. Clean dishes (Do not use sharp tools to clean, otherwise it will damage the non-stick coating)
2. Brush oil onto non-stick area
3. Set the oven at 180 degrees
4. Place the non-stick baguette tray in the oven baking for 10 minutes
In addition, we suggest that customers should pay attention to the following maintenance notes too.
1. The baking temperature lower than 250 C can prolong the service life
2. Non-evenly heating should be avoided
3. Do not be empty to burn
4. Do not use high temperature steam cooking and cleaning for a long time, which can easily cause peeling and peeling off the non-sticking layer.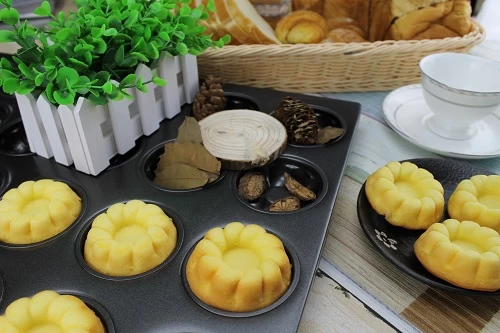 Daily Use Instructions for Non-stick Coating
1. Before using the newly purchased non-stick baguette tray, it is necessary to wash its inner side and dry it with warm fire or wipe it with a soft cloth.
2. After each baking, please use a soft rag or a soft plastic scraper to remove the residues in the tray.
3. Every time after using the baguette tray for a period, it is best to add a small amount of neutral detergent to the warm water, then wash away the residue and clean it thoroughly with a soft rag.
4. Cakes belong to high-sugar food, thus, when you are going to baking cakes, it must be oiled (please use butter, baking pan oil or lard, not salad oil) to improve the anti-stick effect and reduce the rate of defective products. ( There is no easy-to-release coating without oil for high-sugur products domestically at present )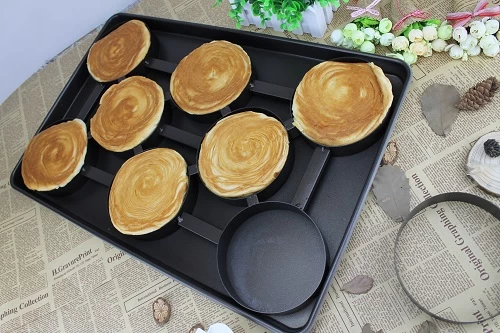 Brief Introduction to Tsingbuy Industry Limited
Established in 2006, Tsingbuy Industry Limited factory planet located in Guangzhou, with 8000 square meters and more than 200 employees. We are engaged in commercial and home-use bakeware. We also have long experience in customize commercial bakeware (rack, pans) for large and medium food factory.
We mainly manufacturer baking trays, like sheet pans, loaf pans/toast tins, baguette trays, bakery trolley and cooling racks. After more than 12 years care and support from our customers, Tsingbuy Industry Limited has been developing to be the leading China bakeware manufacturer and supplier. Today, we have customers and friends from more than 50 countries using our products.
Baking Tray is one of the largest selling series in our factory. We have factory ability for wholesale and provides low price baking trays for international customers. Cooperation with us will get you much more competitive in product quality and price at your market.
Contact us