International Baking Industry Exposition
Ellen Chou Tsingbuy 2019-04-29 08:41:25
Note: This passage about IBIE is translated into English version from a Chinese article by editor Zoe from Tsingbuy Industry Limited. If you want to reprint/re-release this English version or some parts of it in other place, please mark its source and link to our website.
Introduction to IBIE
International Baking Industry Exposition in Las Vegas in USA is founded in 1920 and supported by the American Bakers Association (ABA), Bakery Equipment Manufacturers and Allieds (BEMA) and the Retail Bakers of America. It is held every three years and has became the largest scale of industry meeting in North America with aplenty items and knowledge. It is a non-profit event providing an important forum for connecting bakers with suppliers, showcasing innovations and exchanging professional knowledge all over the world. Proceeds from the show are invested back into the grain-based food industry.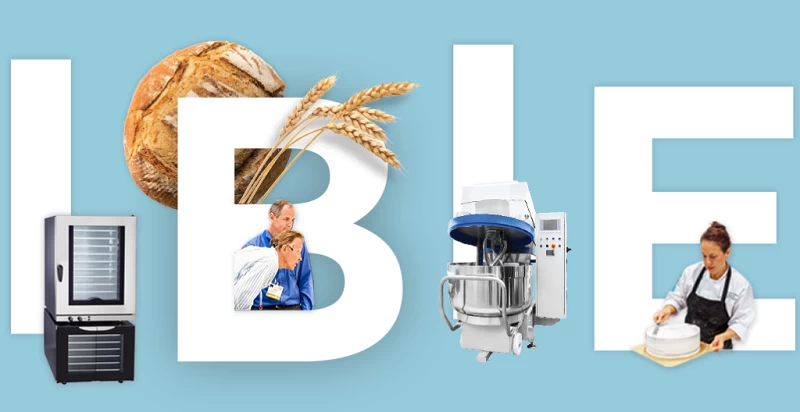 IBIE is the largest -scale and most comprehensive Baking Exhibition in the Western Hemisphere. It attracts many professionals from all over the world and provides you with the opportunity to strengthen your brand, display your products and reach deals. This is a market with high-quality buyers. It help you greatly to connect with new businesses and get a growth in sales exponentially. Every company leader in the global cereal industry knows the impact of the U.S. International Bakery Show. Here, successful companies will introduce new technologies, display new products, and have face to face discussion with professional buyers. There is always a place for people from well-known entrepreneurs to innovative entrepreneurs and niche suppliers.
Historical Data of IBIE
At the IBIE exhibition in 2016, more than 1,000 enterprises from all over the world participated in the event (an increase of 9% compared with the 2013 session). The exhibition area was close to 700,000 square feet (an increase of 28% compared with the 2013 session). Among them, nearly 70 exhibitors from China, with an exhibition area of nearly 1,000 square meters; More than 23,000 professional audiences from more than 100 countries, including United States and other countries; International audiences from Brazil, Chile, Argentina, Colombia, Peru, Mexico and other North and South American regions accounted for a large proportion.
The survey shows that 80% of the buyers placed orders on site or decided to buy because of the exhibition; 19% of the audiences had an annual purchase budget of more than $1,000,000; 58% of the audiences were decision makers of companies or enterprises; 96% of the audiences focused on new products and technologies. The IBIE in 2016 attracted a large number of internationally renowned enterprises in bread, biscuit production lines, baking equipment, baking utensils and packaging, cake decoration and other fields.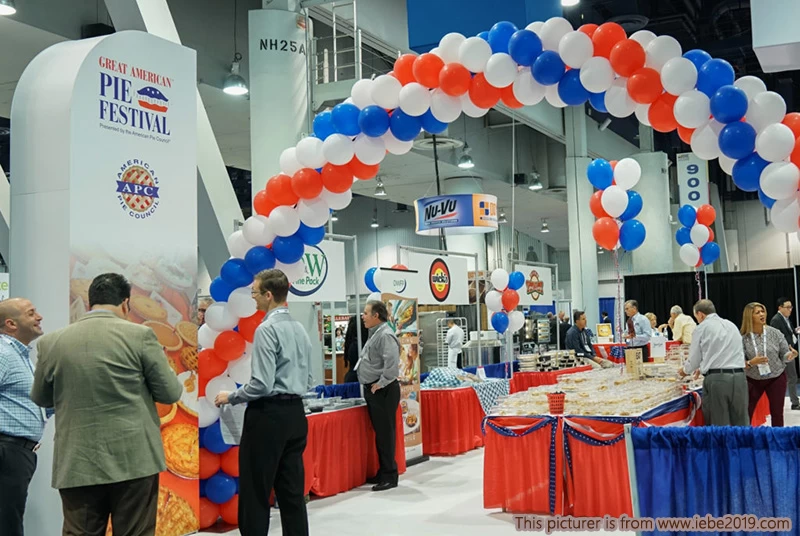 New Points of 2019 IBIE
The Las Vegas Baking Fair is the first event in the baking industry and every member will benefit from new technologies, expert leadership training and new product trends. As a large and comprehensive baking industry activity in the Western Hemisphere, the exhibition provides a brand new perspective of commerce, operation and creativity for every role, link and goal. Targeted education opportunities inspire you with valuable ideas and strategies to improve your products, optimize your production, increase your sales and profits, and present them in a structured way so that you can implement them immediately.
The organizer has set up a special day of education and training courses this year, including a series of short speeches on influential ideas to share their views on consumer and industry trends, as well as the company's practices on operational skills, safety regulations, quality control and factory efficiency. RPIA is a baking course for beginners and links beginners with certified teachers who will share skills and answer questions.
Items in IBIE
Baking raw materials: baking raw materials, baking additives, preservatives, baking fillings, cake decorations;
Baking equipment: Baking production machinery and equipment, baking tools and moulds, ovens and baking related equipment;
Baking Packaging Solutions: Baking Products Packaging Materials, Packaging Equipment and Tools, Packaging Design and Technology
Baking equipment: pastry and pastry production, candy and candy production, ice cream and ice cream production, snack and snack production, chocolate and chocolate production, coffee and coffee machine, baking crafts and technological research and development;
Other: Baking-related laboratories and testing equipment, display cabinets, storage and refrigeration cabinets, catering equipment manufacturers, information technology, store decoration, training institutions
Information of 2019 IBIE
2019 International Baking Industry Exposition in American
Exposition Date: 08-11 September 2019
Exposition cycle: Triennial
Expositon Site: Las Vegas Convention Center, USA

Tsingbuy in IBIE
Tsingbuy Industry Limited has engaged in bakeware industry for more than 12 years and has became the leading China bakeware manufacturer. We mainly produces sheet pans, OEM industry cup tray, bakery trolley, baguette tray, cooling rack and so on for bakery, restaurant, food factory and home kitchen. You can find any bakeware you want in Tsingbuy China bakeware manufacturer and make your baking much easier with better efficiency.
We definitely cannot miss this big event. You are warmly welcome to visit our booth in IBIE 2019. Details as below:
EXihibtor: Tsingbuy Industry LimitedBooth
Stand: Central Halls 7186
Date: Sep.8-11, 2019
Address: Las Vegas Convention Center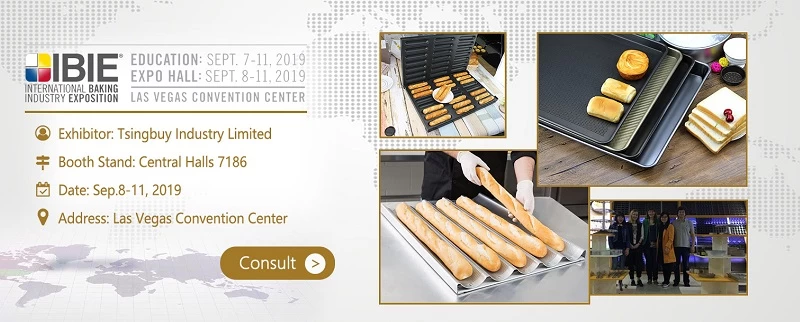 Contact us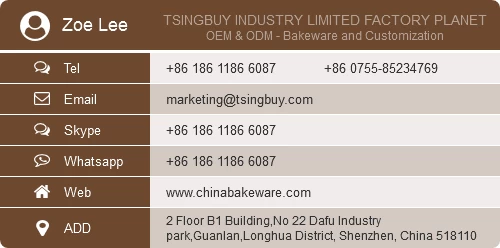 Our Products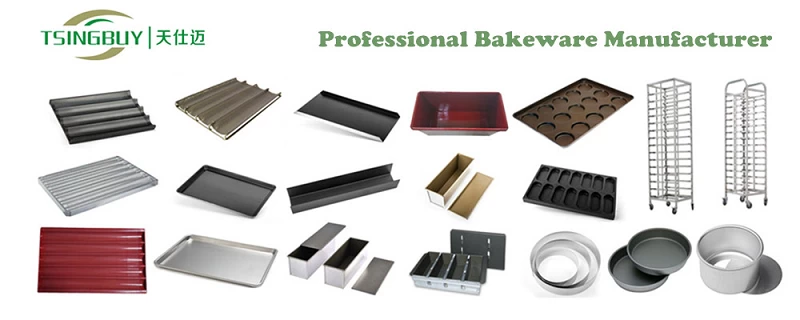 (The above passage refers to a Chinese article from the site d17.cc)