Visits to American customers before IBIE
Zoe Tsingbuy 2019-09-10 11:37:09
The International Baking Industry Exposition is going to be held on Sep.8-11, 2019.welcome to visit our booth in Las Vegas.
EXihibtor: Tsingbuy Industry LimitedBooth
Stand: Central Halls 7186
Date: Sep.8-11, 2019
Address: Las Vegas Convention Center
Our partners have arrived in the United States a week earlier and spent several days visiting our customers. As you know, we have engaged in bakeware manufacturing and customization for more than 10 years, we are rich in experience as customized bakeware factory. Whether before or after sales, we will fully understand the needs of users as the basic requirements of good customized services.
Day 1:  visiting customers in Salt Lake City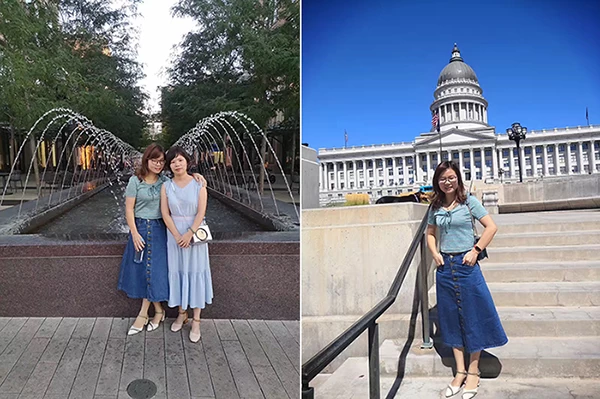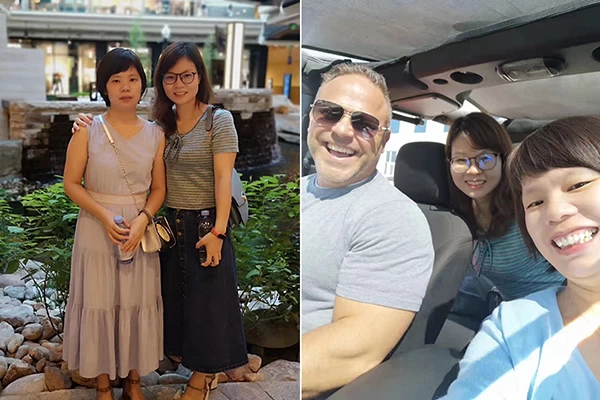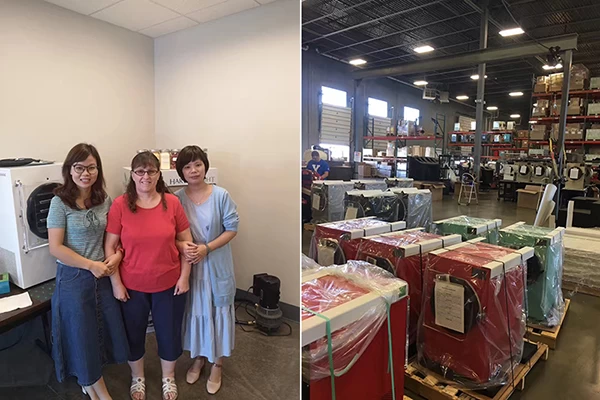 Day 2:  visiting customers in Orlando City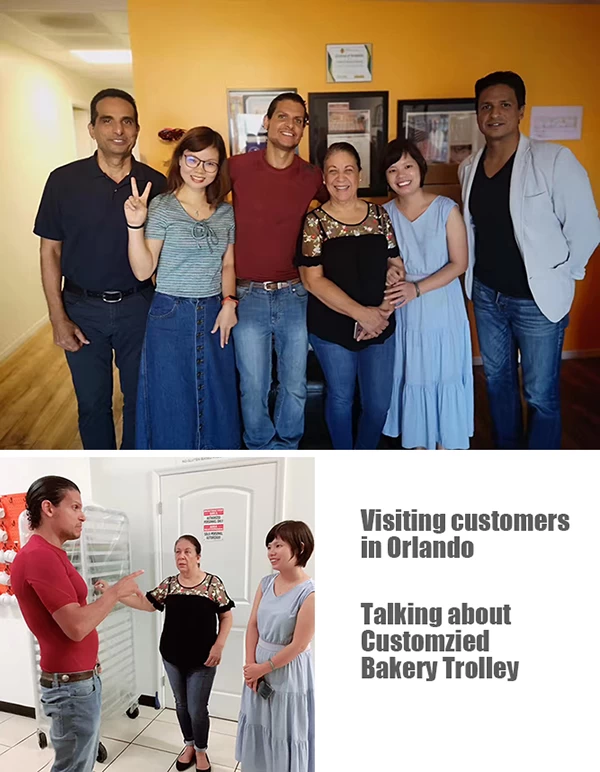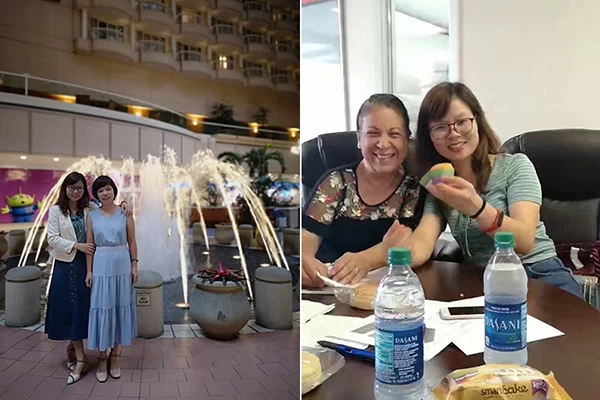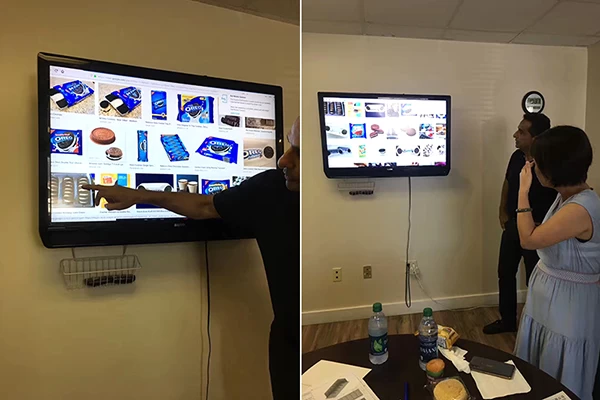 We provide customized services to this customer for a long time. The industry cup tray is all customized and manufactured by us. The partners got close observation of the customized tray in use by the way.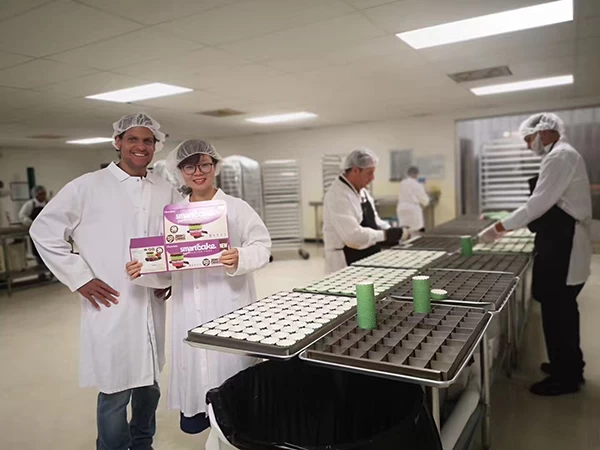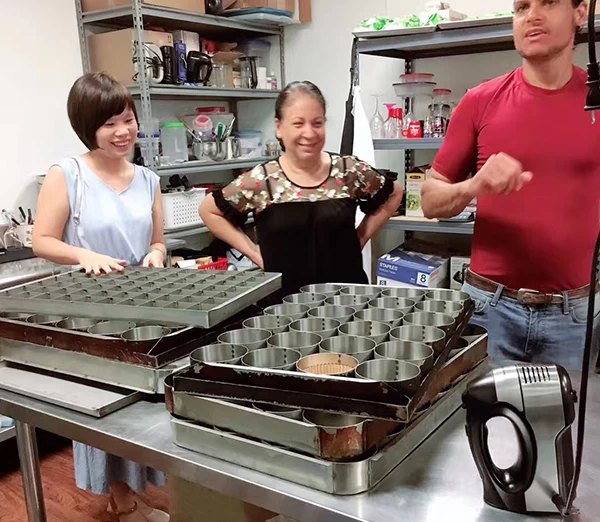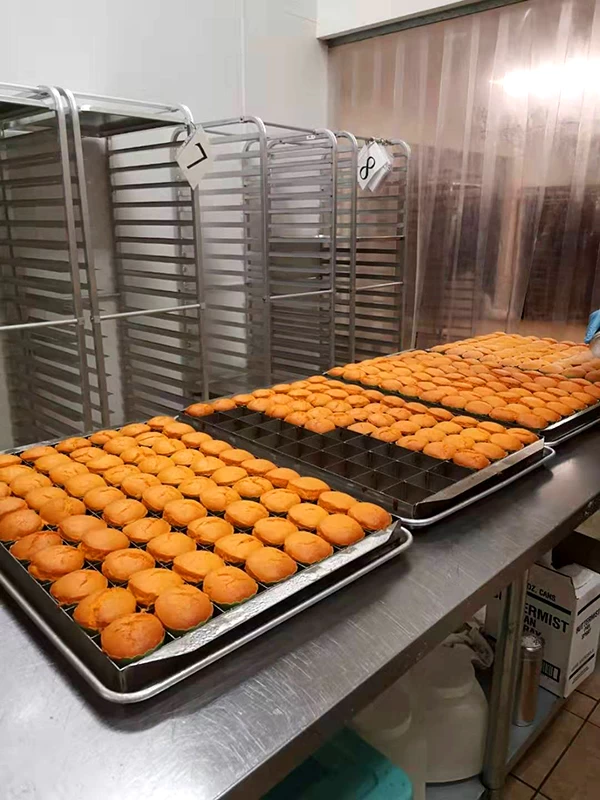 We have talked about this customized tray in previous article, if you are interested , click Customized cupcake tray manufacturer to know more.
About our company
Since our beginning in 2006, Tsingbuy Industry Limited has succeeded in manufacturing, delivering, further research, development in commercial and home-use bakeware contributing into the grain-based food industry. Our products mainly covers sheet pans, multi-mould pans, loaf pans/toast tins,  baguette trays, bakery trolleys, cooling racks, cake pans, mousse rings, and other various bakeware tools and accessories.
With more than 12 years full-hearted devotion, Tsingbuy Industry Limited has won the support of customers from more than 50 countries all over the world and now has became the leading High quality bakeware manufacturer China bakeware manufacturer and suppliers. During the coopperation with our customers, Tsingbuyhas also grew into a professional supplier of customized baking pans, which is taking a extraordinary role among all the bakeware business.
In order to meet the growing needs of international customers and offer up-to-date service better, we have expand our bakeware series to banneton bread proofing basket, pp basket, pizza tools and other smallwares. We have been striving to providing high quality bakeware all the way with enterprise core values in mind. You can be assured that your experience with Tsingbuy will be pleasant and productive.
Contact us