We Supplied Customized Cupcake Tray with 70 Cups
Zoe Lee Tsingbuy 2019-06-12 09:01:43
Today we will introduce one type of customized cupcake tray for our American customer for you. The cupcake pan is made of stainless steel material that's heavy-duty and food grade. The details of  the stainless steel cupcake tray from Tsingbuy cupcake tray manufacturer are bellow :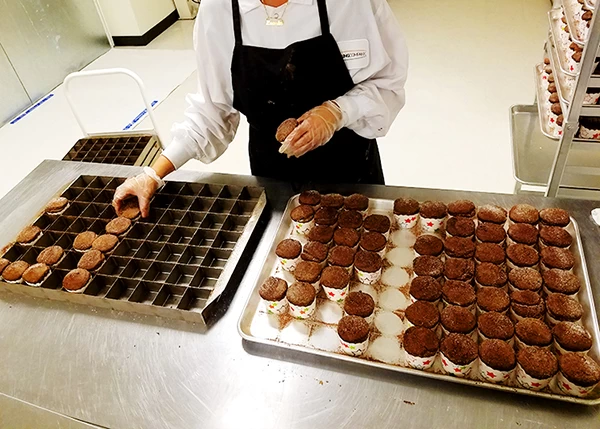 Length : 62.5 cm
Width : 42 cm
Cup size: 6.03*6.03*3.8 cm
Cup quantity : 70 cups
Thickness : 1.0 mm
Workmanship : Welding
Here are the product pictures from China cupcake tray manufacturer - Tsingbuy Industry Limited.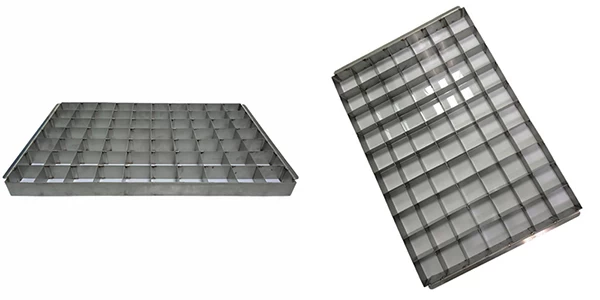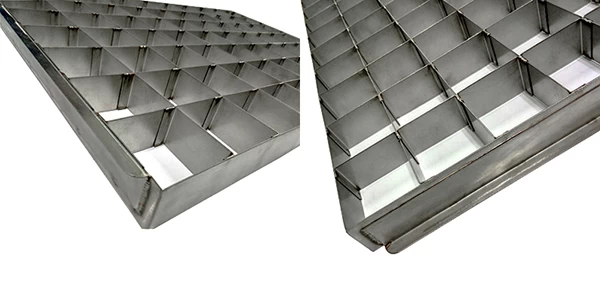 According to our customer's strict requirements on cake size, so as to making the cupcake tray fit to the production line, each inner cup should be in 60.3*60.3*38mm size. In order to make the customized cupcake tray more conveniently in use, both ends are designed with handle for good grisp. The cupcake tray could put in customized pan into the production line for grouting cake luquid and also could put onto full sheet pan into oven for baking. We adjusted the cupcake tray design for twice for our customer. Finally, the customized cup cake tray can serve our customer much better.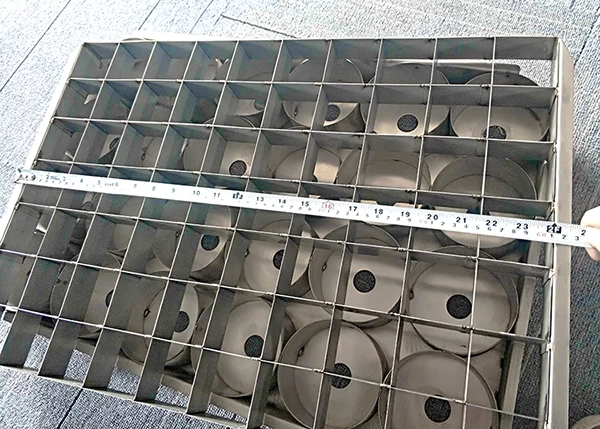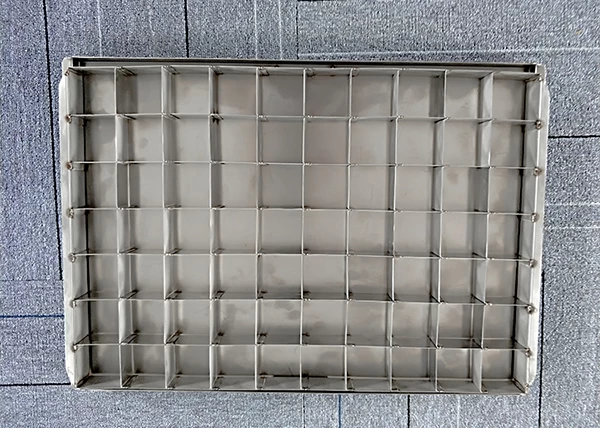 As a China multi-mould pan manufacturer, we also provide OEM and ODM service for customers and we have rich experience on it .Till now we have cooperated with many food factories and we did do the nice job for them. If you have any inquiry please feel free to contact us ,we are professional and will do our best to support you.
Contact us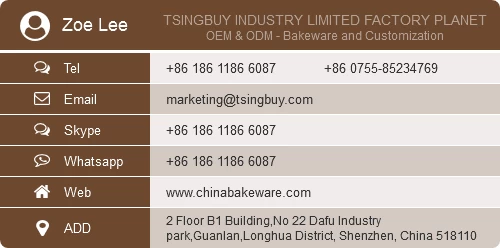 Our Product Line