Best Cake Turntables for Easy and Smooth Frosting
Zoe Lee Tsingbuy 2019-06-13 09:04:26
Guess how you can go from icing 1 cake in 4 hours to icing 3 cakes in the same time frame. Using the best cake turntables, of course!
Seasoned cake decorators LOVE cake turntables. Why? They make cake decoration so much easier.
Also, cake turntables make decorating a cake a fun activity rather than a boring job.
Placing your cake on a rotating cake stand and turning it rather than having to walk around and sometimes even tilting it helps you place those designs with ease.
You achieve SMOOTHER, even surfaces FASTER.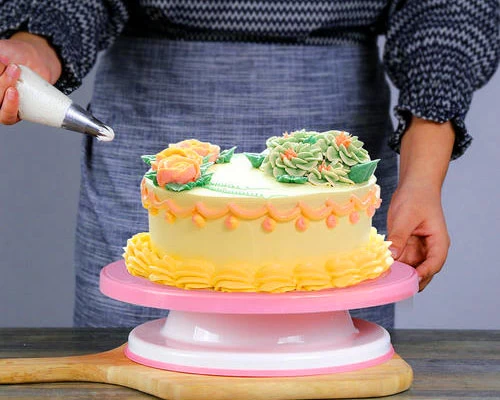 Here we recommend one of the most popular Decorating cake stand from China cake tools manufacturer - Tsingbuy Industry Limited.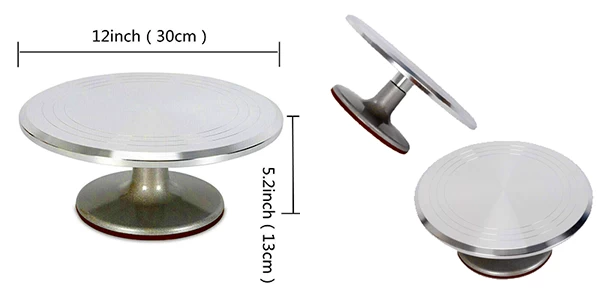 Superior Quality
This cake decorating stand adopts premium aluminum, casting one-piece constructed, sturdy and durable in use, it is free from rust.
Perfect Size
12inch round revolving platform is perfect for applying creams and decorating cake. Easy to clean with a soft cloth or sponge. Keep it dry.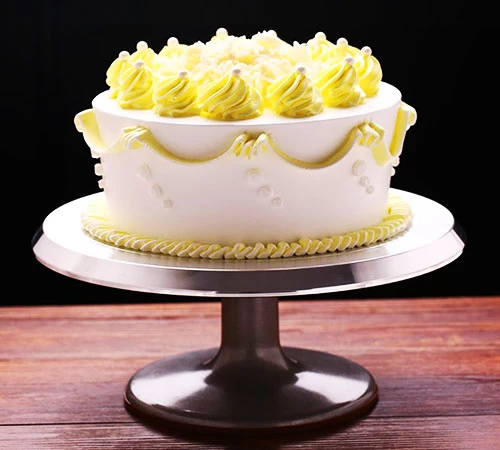 Smooth Roating
Dual shafts are smooth to rotate, with circlip to ensure concentric and extremely stable.
Anti-slip Cake Turntable
Silicone mat at the bottom is anti-slip, ensuring steady operation. And it is removable and dishwasher safe.
Quiet Cake Turntable
It is quiet when revolving, easy to wash and keep clean, clockwise and anti-clockwise rotation without noise.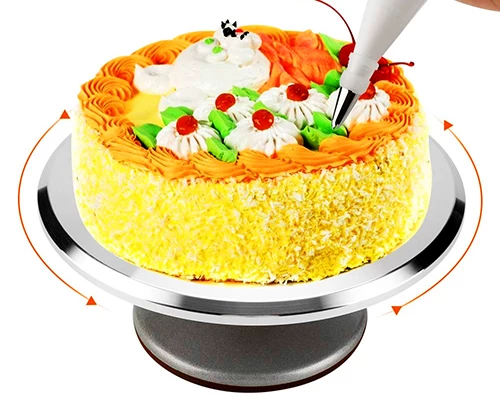 About us
As an experienced China bakeware factory with more than 12 years engaged in OEM & ODM bakeware manufacturing, we are supplying many kinds of bakeware with low price in wholesales directly from factory, ranging from sheet pans, loaf pans, baguette trays, multi-mould pans, bakery trolley, cooling racks, cake molds, mousse rings and many bakeware accessories. Welcome to us if you are in the market for high-quality bakeware or customized baking trays.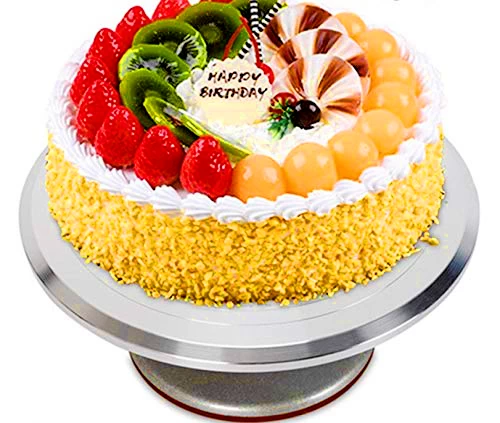 Contact us