Tsingbuy on IBIE in Las Vegas in USA
Zoe Tsingbuy 2019-09-10 11:48:05
Tsingbuy, who has engaged in bakeware industry for more than 12 years, are on International Baking Industry Exposition in Las Vegas in USA as an professional bakeware manufacturer and customized baking tray factory.
Here are some pictures from exhibition scene.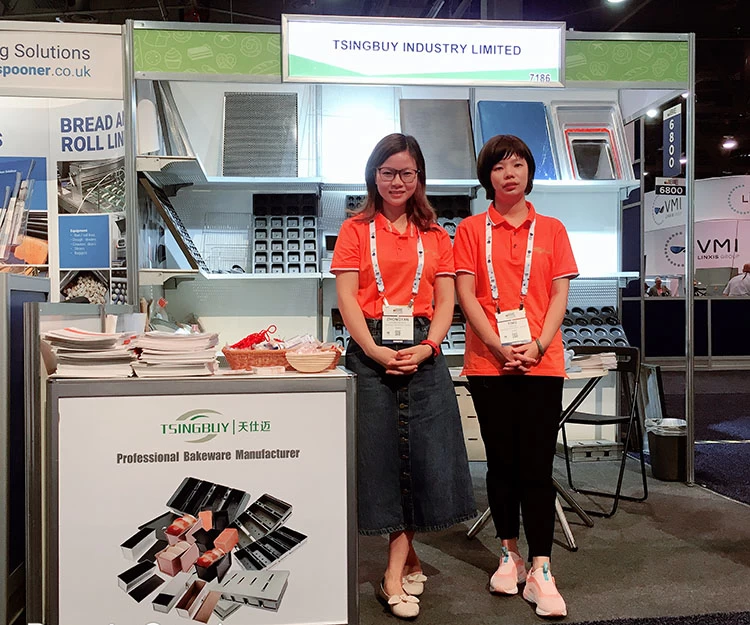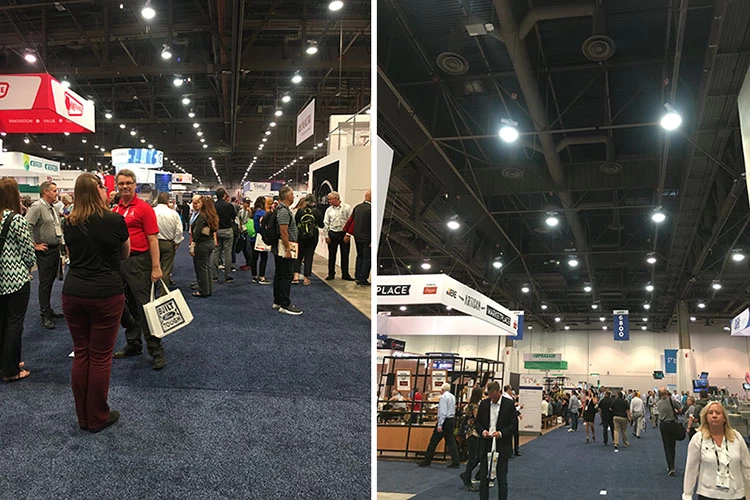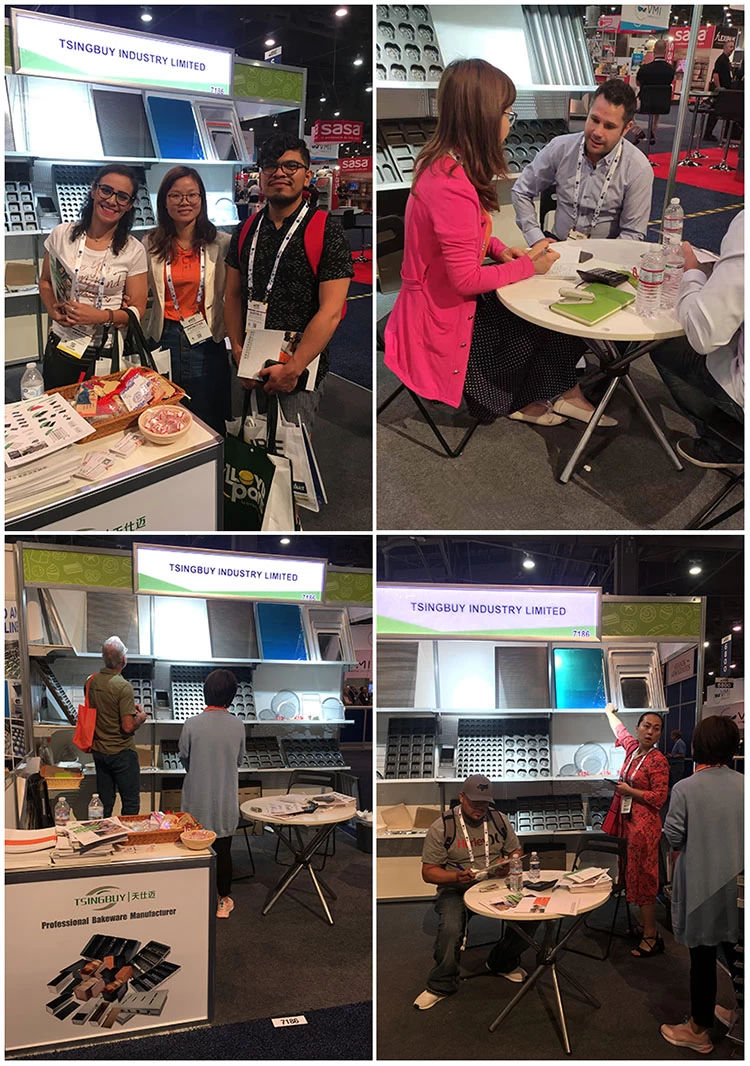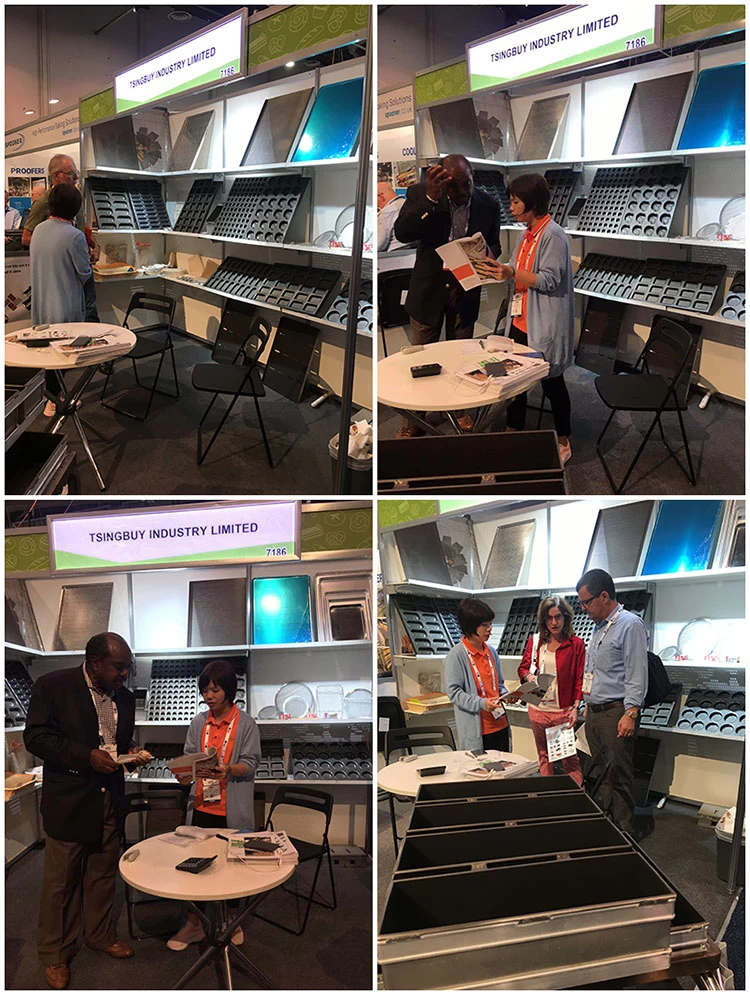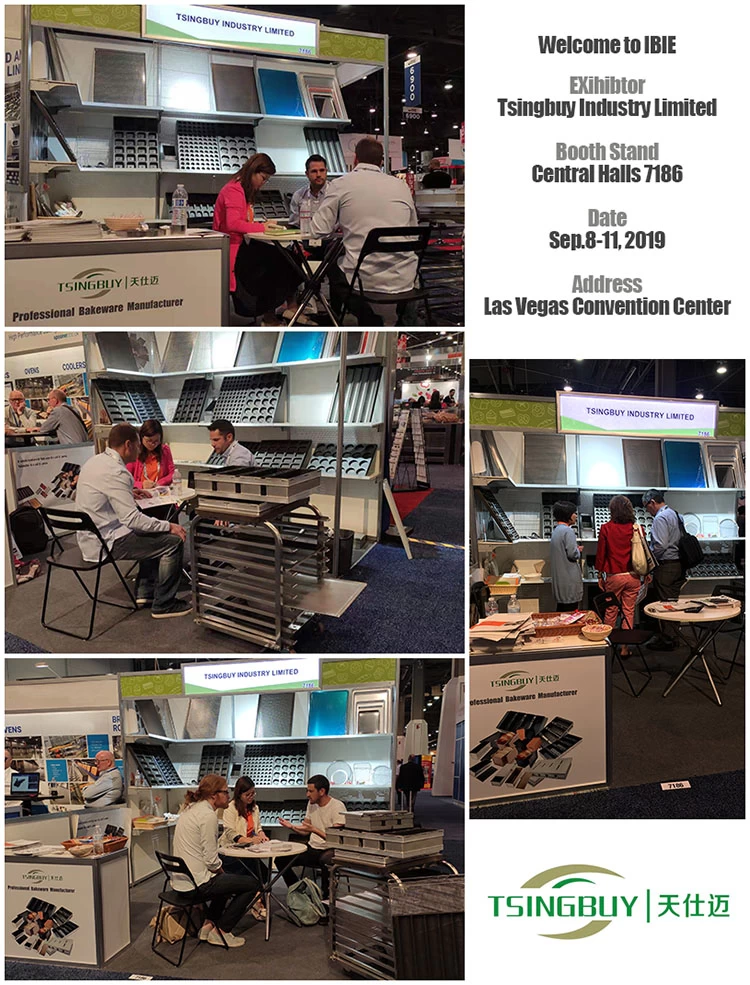 About our product
With the development of 12 years, we have became the leading China bakeware supplier and our products have been covered sheet pan, baguette tray, loaf pan/toast tin, multi-mould baking tray, bakery trolley, bakery worktable, cooling rack , cake pan, tart ring, mousse ring, pizza tools, bread dough proofing banneton baskets, PP baskets and other bakeware accessories.
Every year, we export hundreds of product types to nearly 50 countries around the world. We depend on product quality, sales service and timely delivery to constantly get praise and sustained support from customers. We are very grateful to our customers for their attention and support, and will continue to strive to provide customers with high quality and cost-effective products and maintain win-win business partnerships.
In order to better serve customers and meet customers' growing needs, customized service is also a highlight of our company. At present, we have provided customization service of sheet drying pan, wire drying pan, strap Mini loaf pan, multi-mould baking tray, baguette tray. If you need customzied baking tray, come to us is a best choice, as we are professional and experienced in this point. You can refer to the shared OEM & ODM project cases from Tsingbuy customzied loaf pan manufacturer.