A Bulk Order of Strap Loaf Pan in Production
Zoe Tsingbuy 2020-04-25 10:41:22
We haven't updated the workshop news of Tsingbuy loaf pan manufacturer for a long time. Since there is a bulk order of customized loaf pan which is about to deliver within this week. Let's have a look at the production process and share some photos with you, hoping you can know more about our factory.
The strap loaf pan is in the procedure of welding. In this procedure workers fix the single toast boxes onto an outer frame, and add a reinforcing frame to reinforce the strap loaf pan. The nest procedure is to spray nonstick coating on to the strap loaf pans and the dry them. Strap loaf pan designed for food factory and suitable for food production machinery line.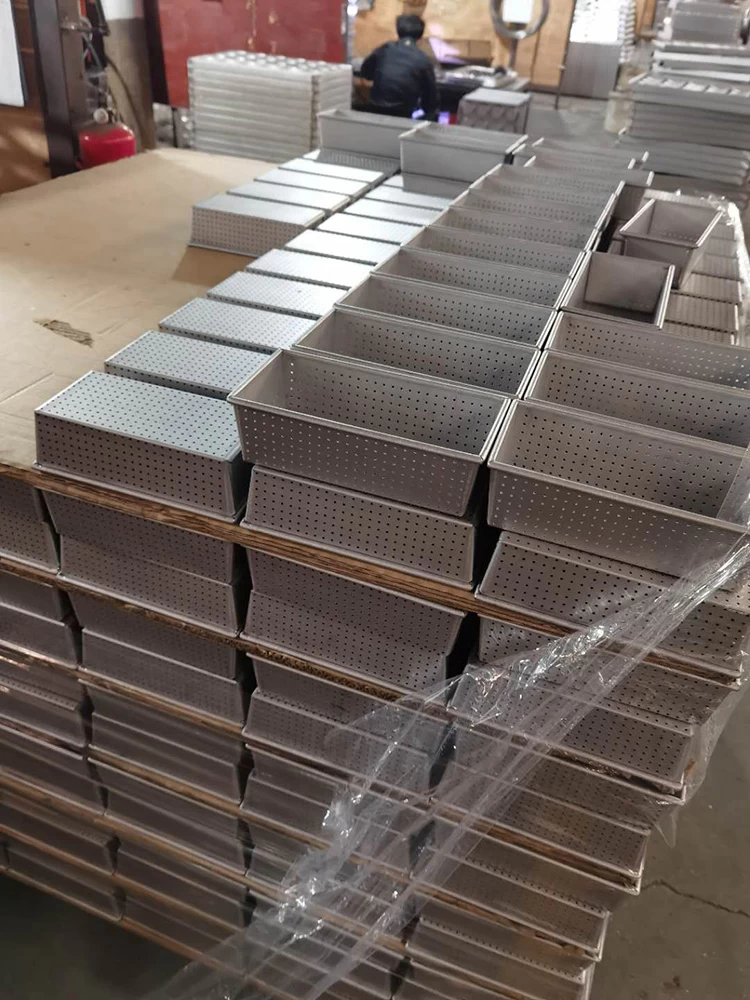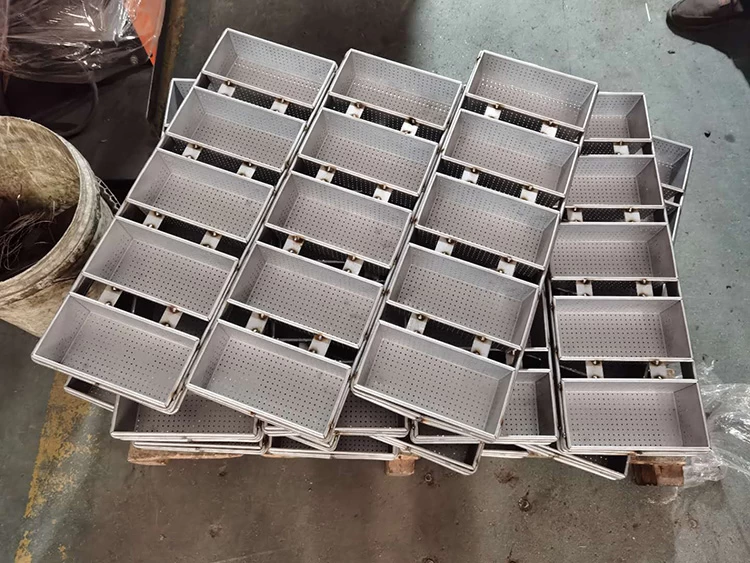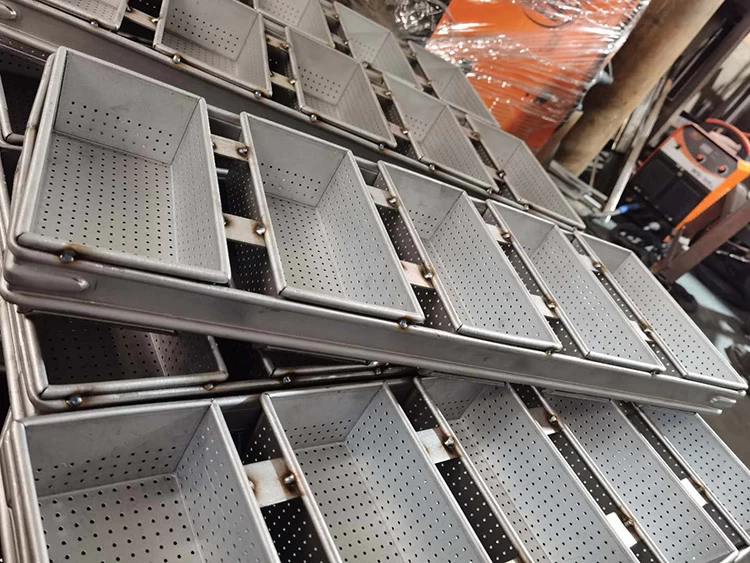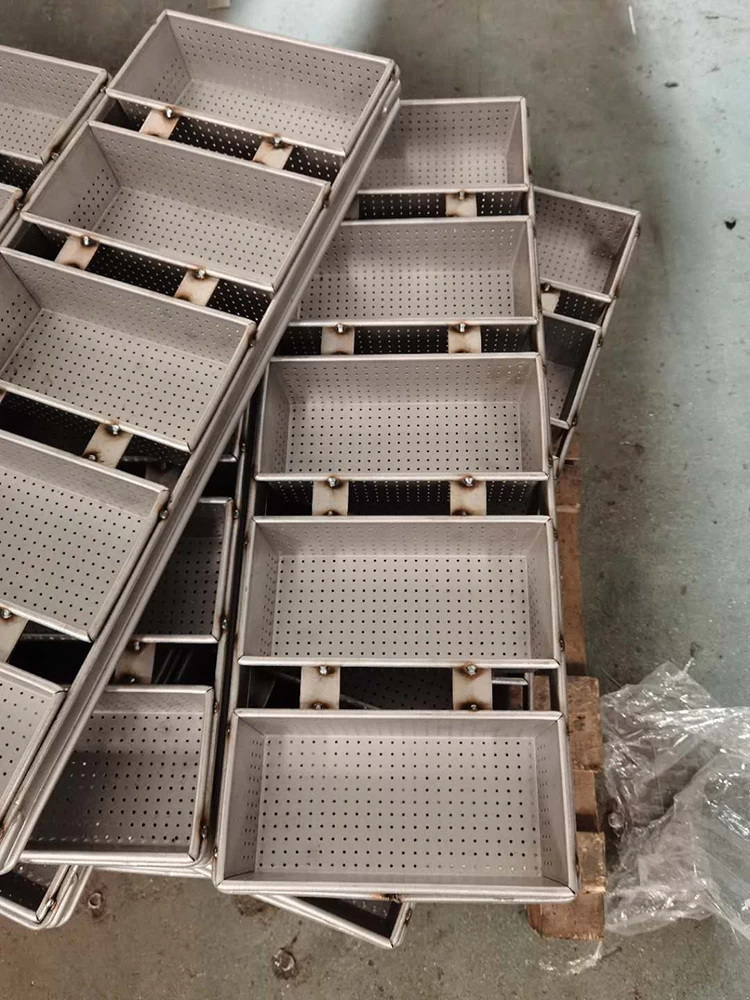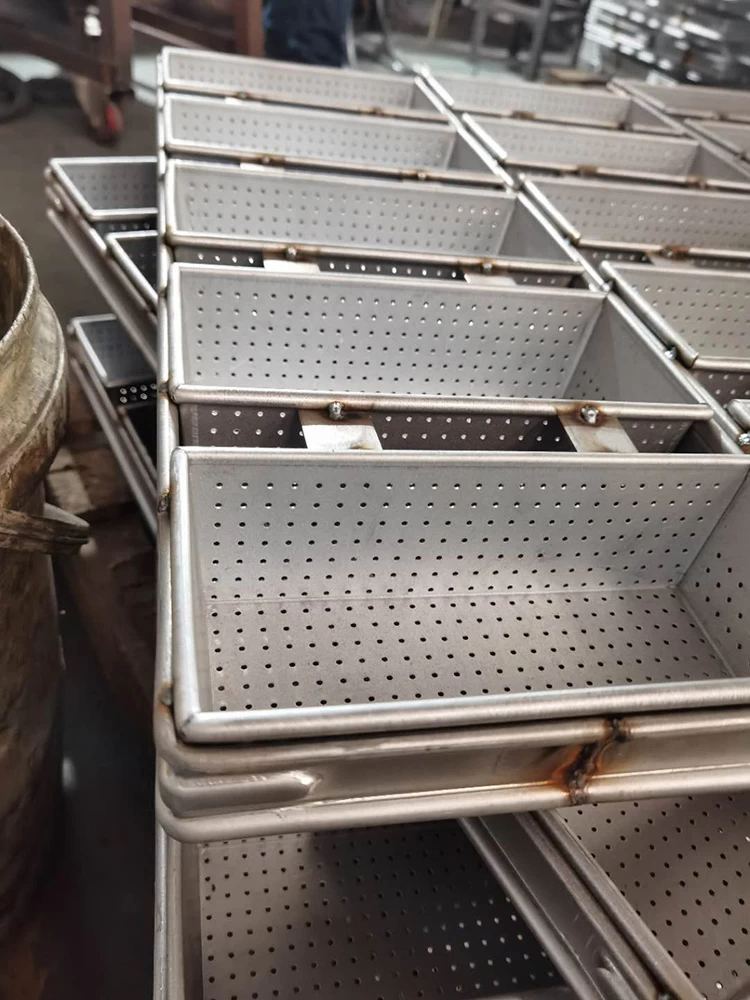 Tsingbuy Industry Limited has been engaged in bakeware manufacturing and exporting for over 12 years. Our main product covers sheet pan, loaf pan, baguette pan, baking molds, cake pan, bakery trolley and so on. ODM & OEM Service is our biggest strength. We have professional engineer, experienced designer, skillful workers and passionate sales team. If you are looking for such bakeware, coming to Tsingbuy toast box factory will be a best choice. You are absolutely assured to get a satisfying and pleasing experience with us.
How to custom a loaf pan?
Tell us your required specifications(length, width, depth) for a toast box, as well as the entire frame size if you want to custom a strap loaf pan. A hand drawing would be better.
How to confirm the design?
Our designer will make a professional drawings for you to confirm the size. A sample for confirmation is also available.
How is the surface?
Natural surface without costing, nonstick coated surface, and perforated surface are all optional.
Contact us
If you have any more question for loaf bread pan customization, please feel free to contact us.