What is Cake Leveler and how to use?
Zoe Lee Tsingbuy 2019-07-12 09:24:30
Everyone who likes to make cakes must have encountered the problem of cake stratification. Today we are introducing a cake layering artifact. Many people may have heard of it, but have not yet owned it. It doesn't matter. Even if you don't have it yet, you're still hesitating, struggling, and wanting, and eventually you'll buy it to satisfy your wishes. Because it's amazing and simple, and it can surprise you.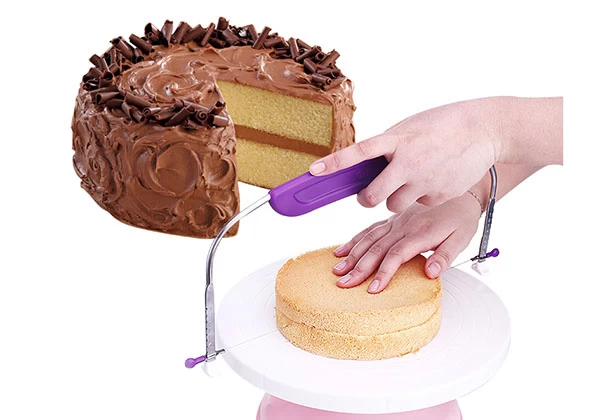 Cake leveler, is also called as cake layer. With the support of the bracket, it mainly relies on a stainless steel wire to complete the cutting. The wavy wire works like a serrated knife for cleaning cut and reducing your bread debris fall. It also has a non-slip handle for easier operation and control. It has incomparable advantages:
Accurate/fast operation and uniform thickness
The cake layers are also accurately calibrated. The cutting thickness can be adjusted to maintain the accuracy of the cake layers. With it, the uniform thickness of each layer of cake will not be a problem.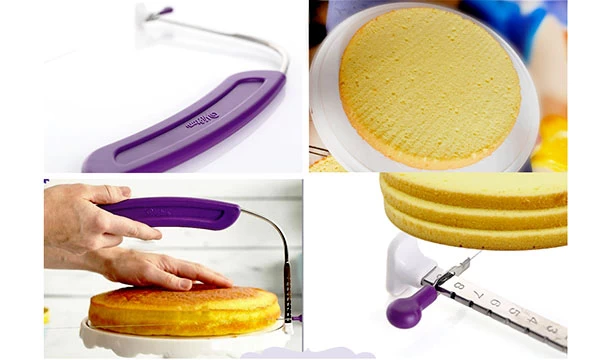 Clean cutting and smooth surface
The new wave stainless steel wire cut cake very cleanly, reducing debris falling. The surface of the cake is smooth and beautiful after cutting.
Anti-skid design and more convenient to use when standing steadily
The two plastic feet at the bottom are flat and rigid, so they are well prepared for stable cutting.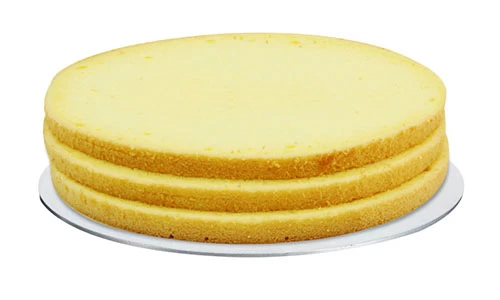 It has excellent workmanship and ensures that the cake cutting surface is smooth and not broken. But it also needs your careful protection. Don't use it too hard. For example, when layering Chiffon cake, you need to pay more attention to it. Chiffon cake has a fluffy and elastic structure, and it can bounce back to its original shape when pressed by hand. The key part of cake layer is a thin stainless steel wire, not sharp blade edge. The reaction force will make the stainless steel wire unable to cut out the opening. So it's very important to cut Chiffon cake at the first move. It's necessary to open a slit slowly back and forth first, or use a knife to separate a slit first, then use the stainless steel wire of the cake layer to finish the cutting slowly. It's like tearing cloth in our lives. It's impossible to tear cloth directly by force. But a small cut at the edge of the cloth can easily tear into two pieces.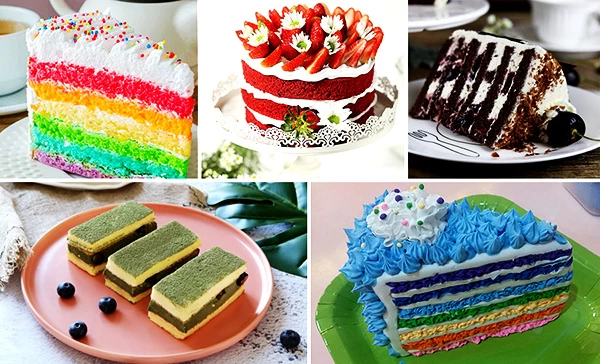 About us
We are the leading China professional bakeware manufacturer and customzied bakeware factory. We have been striving to producing the best baking products, raging from sheet pans, loaf pans/toast tins, baguette trays, OEM industry cup trays, bakery trolley, cooling rack and many other series of bakeware tools to baking related tools like banneton baskets, PP baskets, bakery couche, baking mat and so on. We have many successful and pleased customization cases by cooperation with International customers.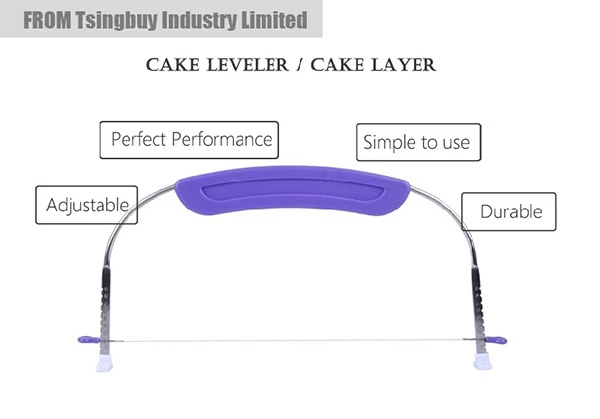 What is more important, our factory ability to customize bakeware in China helps you grasp opportunities in your market and makes you much more competitive in price. In other words, we are absolutely professional and reliable China baking sheet manufacturer,China baguette pan manufacturer, China oven rack manufacturer, China industry cup tray manufacturer, multi-mould baking tray supplier, China bread loaf pan manufacturer and China strap loaf pan customization supplier, stainless steel coolingnet supplier in China - a full-scale China high quality bakeware manufacturer producing many other baking related series.
If you are interested in cake leveler or in the market for bakeware, don't hesitate to contact me.