Full list of 74 classic pastries - 4
Zoe Tsingbuy 2019-09-12 12:35:08
Continued from last article...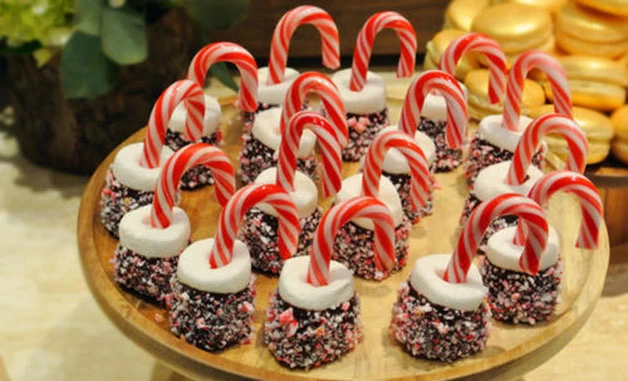 Part Eight: American pastries
1. Donuts
It has always been a favorite pastry made of dough fried in circles.
2. Muffin
Most of them are made with fruit, nuts or chocolate.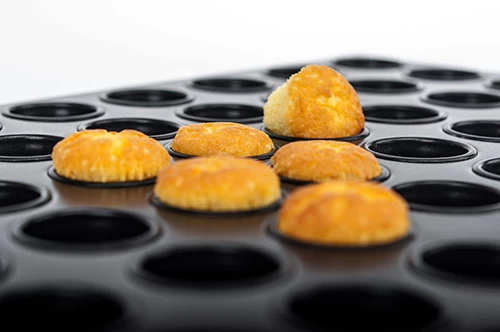 Bakeware recommendation
Customized muffin tray cup cake pan in large size for industrial commercial use - 117 cups
From Tsingbuy China muffin tray manufacturer
3. Brownie
Add nuts and a rich chocolate cake.
4. Apple pie
The sour taste of apples interlaces with crisp pies to form a wonderful taste, which is also known as snacks.

Bakeware recommendation
Teflon Coated Aluminum Donuts Molds Pan Baking Tray
From Tsingbuy Donuts mold pan manufacturer
Part Nine: Chinese Pastries
1. Sesame balls
Starch and glutinous rice flour dough is filled with fillings and fried with sesame.
2. Mooncakes
It's the most common snack for gifts. Shapes and patterns vary from place to place.
3. Almond tofu
The aroma of almond is the most important characteristic of almond seeds. It has a smooth taste.
4. Osmanthus cake
Autumn is a good time to eat sweet osmanthus. Sweet osmanthus made from glutinous rice, sugar and honey has a history of more than 300 years.
5. Horseshoe Cake
Horseshoe cake is a traditional dessert in southern Fujian, Guangdong Province. It originated in Tang Dynasty. It was steamed with sugar and water mixed with horseshoe powder. Its color is translucent, its taste is sweet, soft and tough, and it is very delicious.
6. Potato cake
The skin of potato cake is made of glutinous rice, sugar and other raw materials, with various fillings, exquisite and beautiful, unique taste. Mango, tea, black sesame, milk, four flavors, four moods. Smooth, soft, sweet but not greasy.
7. Ningbo Wine-brewed Cake
Ning-style traditional rice cake, preferential local rice fermentation, soft and fluffy taste, sweet and delicious, accompanied by a light wine sour taste, soft entrance, fermented snacks, eat more do not hurt the stomach, especially for children and the elderly.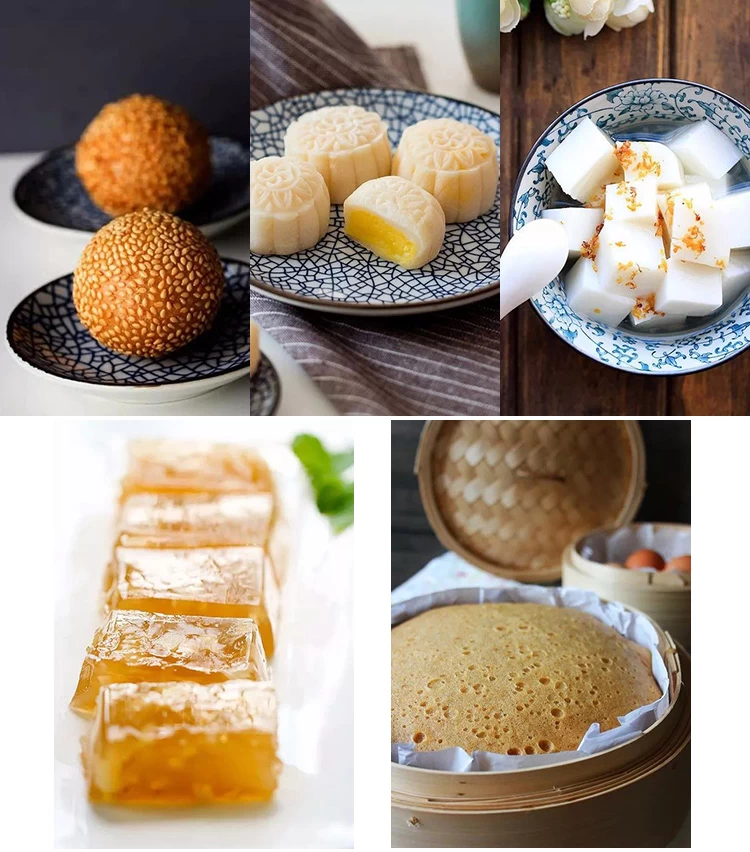 Part Ten: Japanese Pastries
1. Honey Cake
A pastry made from eggs imported from Portugal and improved in Japan.
2. Sweet steamed bread
Snacks introduced from China in Nara's time. There are many kinds of sweet steamed bread with chestnuts.
3. Buckwheat cake
Japanese snacks based on rice. In spring, it is "peony cake" and in autumn, it is "imperial buckwheat".
4. Pills
The balls made of Japonica rice flour are strung with bamboo sticks and covered with fillings.
5. Causeway Burning
Baked dough, built-in red bean paste and other sandwich desserts, Japanese favorite pastry, Japanese cartoon character Doraemon's favorite food.
6. Hyacinth Cake
Very common snacks. When in its original state, it is transparent, and some even like water droplets, sprinkled with soybean powder and eaten.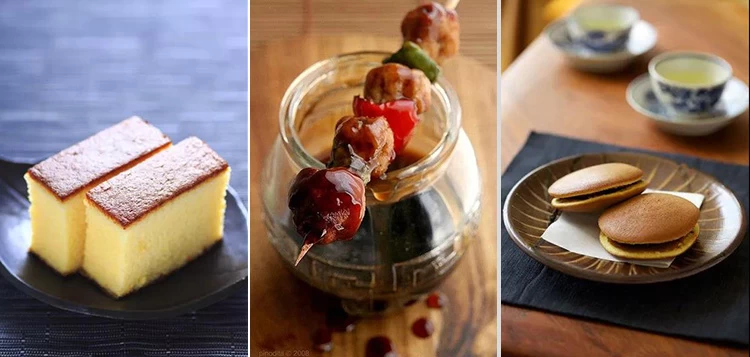 Part Eleven: Pastries from other countries
1. Vietnamese dessert
Fruits, beans and sago rice are piled up in layers, like red bean soup snacks.
2. Thailand: Pumpkin Coconut Milk Pudding
Pumpkin pudding steamed with coconut milk and eggs.
3. Thailand: Banana-flavored Yolk Pie
Banana itself has a sweet taste, so the taste of banana food will not be disappointing. When you open the snack bag, it will be covered with banana aroma, and the taste is soft and sweet.
4. Southeast Asia: Sago
The slippery taste is the most attractive and will be added to the beverage.
5. Southeast Asia: Malaysian Taro crisp
Most visitors to Malaysia want to bring Taro crisp back. The crisp crust is wrapped with delicate taro sags. The color is golden and attractive. Careful sagging can also feel taro sand, continuous, sweet but not greasy.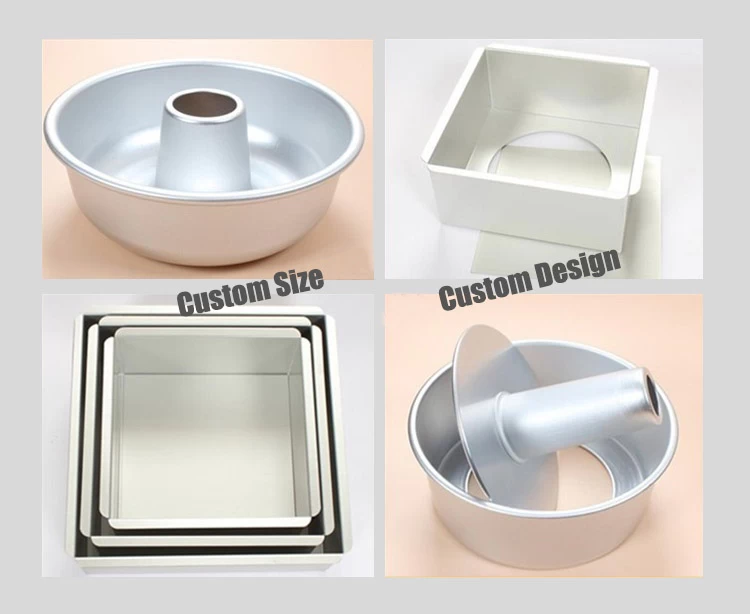 Bakeware recomendation
Square / Round / Chrysanthemum pie / Chiffon cake pan
From Tsingbuy 【China cake pan producer】
All over ! 
Main bakeware series from Tsingbuy Industry Limited