Characteristics and Maintenance of Pine Pizza Board
Zoe Tsingbuy 2019-08-22 12:53:37
A pizza board with good quality and beautiful appearance is not only a tableware, but also an attitude towards life and the enjoyment of aesthetic feeling, enjoying natural tranquility.
A good pizza board can last for many years, and the more it is used, the better the hand feeling will be. Here we have some maintenance notes to share with you about pine wood pizza board from Tsingbuy China pizza tray supplier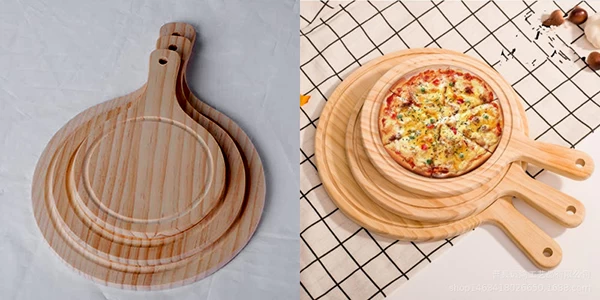 About Material - Pine Wood
Pine is a coniferous plant (common coniferous plants are pine, Chinese fir, cypress). It has rosin flavor, light yellow color, many nodules, quick response to temperature, easy to swell, extremely difficult to natural air-drying and other characteristics, so it needs manual treatment, such as drying, degreasing, removal of organic compounds, bleaching uniform color, neutralizing tree nature, so that it is not easy to deform.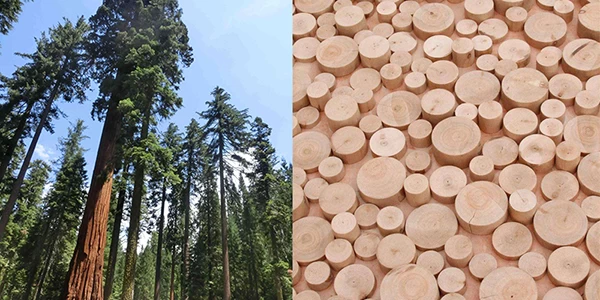 About Pine Wood Pizza Board
Pine wood pizza board belongs to wood products and is a special commodity. Each tree has its age, pattern, knot and color. Because of pure manual polishing, inevitably there will be 1-2 mm error, and inevitably the situation of wooden knots. Because of large-scale production, the batches color may be dark or light. Wood grain color can even be affected by weather. So all pine wood pizza boards can't be white al the same in color. Wood pizza board are normal as long as they are not cracked, deformed and without wormholes. Tsingbuy is the leading bakeware manufacturer in China and is also rich in pizza service board supplying and exporting. You can both get a satisfying wood pizza board and customized high-quality pizza service board as your requirements in Tsingbuy China pine pizza board supplier.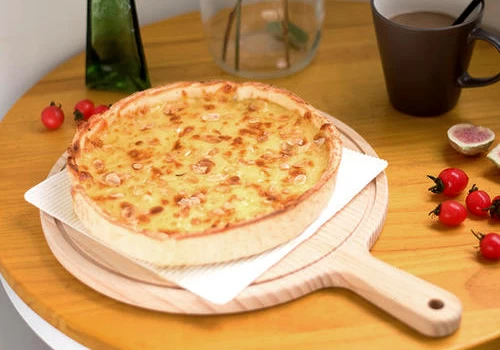 Common Problems in Purchasing Pine Pizza Boards
Color difference ?
Because of the wood characteristics, the texture and color of each piece of wood products are slightly different, there may be color difference, which is a natural gift, not a quality problem.
Wood Nodules ?
Pine wood pizza board is made of solid wood with different textures, small scarring or mineral lines and this situation is unavoidable. This is a mark left by the growth of trees, but also a normal situation, not a quality problem.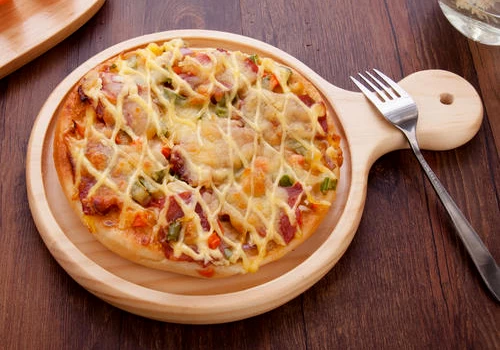 Maintenance of Pine Pizza Board
The following precautions can protect the product performance and prolong the service life of the product:
Avoid direct sunlight, in case of wood cracking, deformation and aging;
Avoid long-term using unter situation of high temperature and humid environment;
Do not scratch with hard objects, so as not to cause surface scratch, affecting the beauty;
When there is dust on the surface of the pine wood pizza board, it can be wiped with dry cloth or semi-dry cloth. It can not be soaked and cleaned in water;
If the pine pizza board is stained, it can be wiped with a small amount of water-soluble or oily detergent;
After a period of time, the product can be maintained with wood maintenance wax, which is to keep the product bright as new.
You may be also interested in: Natural Acacia wood Pizza Board TSPB006
From Tsingbuy wood pizza cutting board supplier