About Anodised Treatment of Aluminum Baking Pans
Tsingbuy Tsingbuy 2022-10-11 09:08:06
Anodized surface is a common surface treatment for aluminum baking pans, along with PTFE and silicone non stick coated. Here we mainly introduce you the purpose, characteristics of anode aluminum baking trays, as well as the precautions when using such baking tray products. 
Anodic treatment is a technology for surface film treatment of aluminum alloy baking tray products. The common purpose is to prevent aluminum element from separating from the baking tray at high temperature, so as to isolate and not damage human health. Anode coating is an electroplated film. A protective layer is made on the surface of aluminum alloy, which makes it difficult for aluminum element to decompose and separate out. Therefore, it has a protective effect on both the baking tray products and the human body. However, the texture is relatively soft, so it is not allowed to scratch. Be careful not to use hard things for cleaning.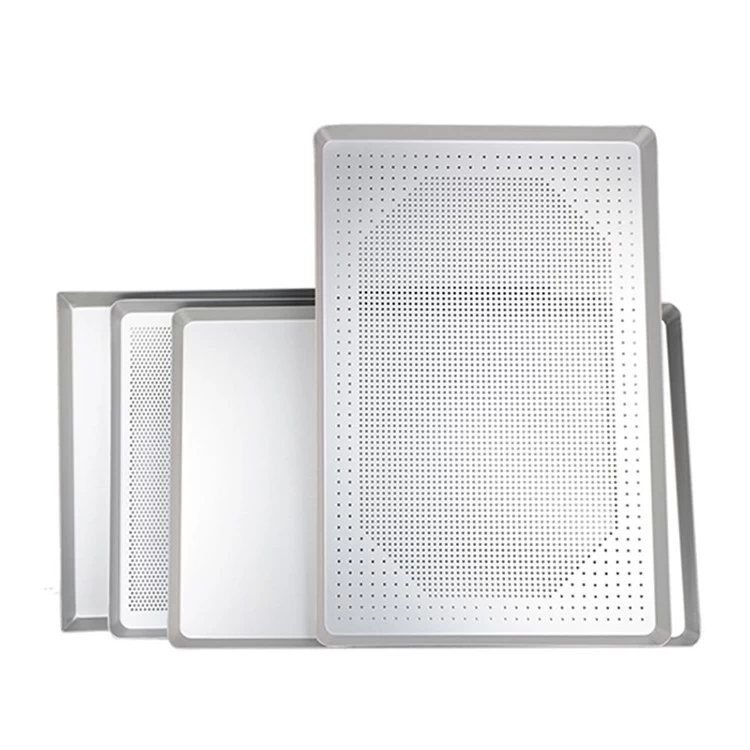 "Anodized baking sheet from China aluminum tray manufacturer"
Anode surface treatment characteristics:
1. Chemical corrosion resistance: alkali and acid resistance.
2. Non oxidizing: clean, hygienic, non-toxic, and durable for long service life.
3. Hygiene: meet the food hygiene requirements.
4. High strength: 9-11 degree hardness, solid and durable.
5. The material is light, and the proportion is only 1/3 of that of iron, which is lighter.
6. Fast heat transfer, saving baking time and cost.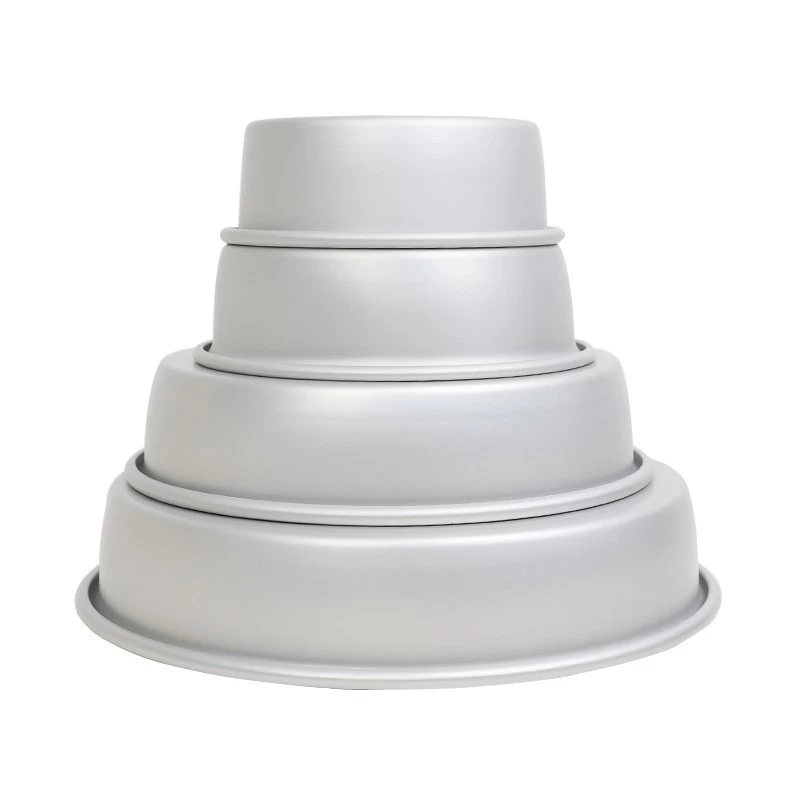 "anodized aluminum cake pan from China aluminum baking pans factory"
Instructions for anode aluminum baking tray products:
1. Before using the newly purchased anodized aluminum baking trays, the interior should be cleaned and then dried with warm fire before being oiled.
2. After each baking, please use a soft rag or a soft plastic scraper to remove the residues left in the aluminum tray.
3. If the anode aluminum baking tray is used for a period of time, it is better to add a small amount of neutral detergent with warm water to thoroughly clean the residue with a soft cloth.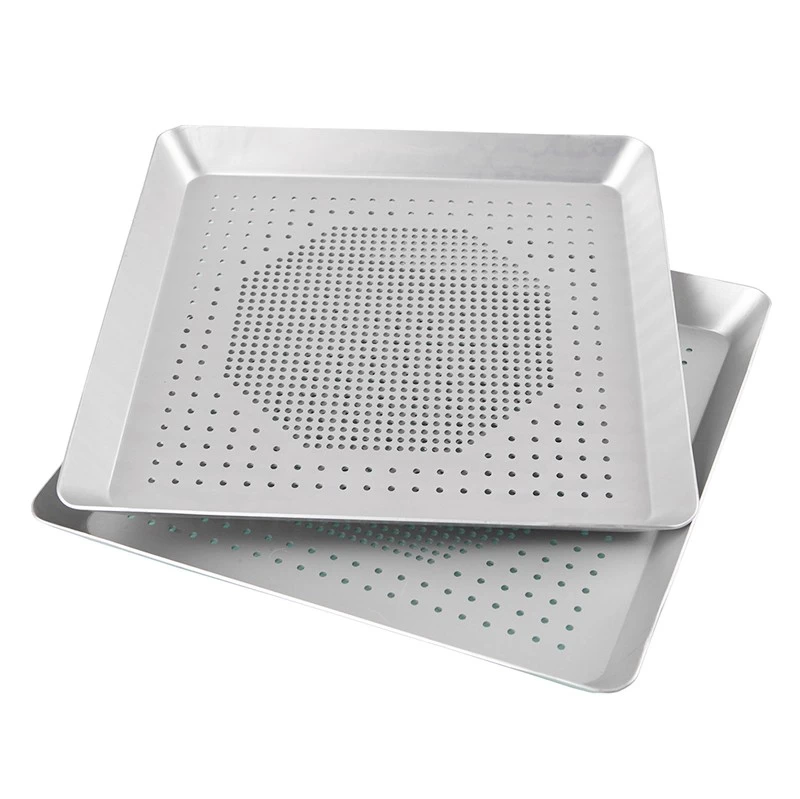 "anodized pizza pan from aluminum pizza tray factory"
Precautions when using anode baking tray products:
1. Do not use sharp metal products, cleaning cloths and chemical cleaners to wipe.
2. Do not soak in water or detergent for too long.
3. Handle with care when using, and store and stack with care to avoid collision and friction caused by careless operation, resulting in abrasion or scratch of the coating.
4. The baking temperature of the anode treatment baking appliance shall be lower than 250 ° C, and the heating shall be uniform as far as possible, and it shall not be burned empty.
 
Factory show of Tsingbuy bakeware manufacturer, ODM&OEMD service of commercial baking trays supplier