Custom Multi-mould Baking Pan Sample
Ellen Tsingbuy 2021-06-21 15:33:32
Here we want to share a customized multi-mould baking pan for round muffin cupcakes. This pan is made of aluminized steel and food-grade imported non-stick coating. We applied one-piece cutting and punching, and buckled inner cups technology.As customer's requirements, we make holes in special shape on the pan frame, for both air flow and elegent look.

Besides, the multi-mould baking pan is special for its inner cups. Usually, we make only one type of inner cup for one pan. However, we use three type of inner cups for the customized baking tray for sample testing and confirmation.  As you can look at it,  there are normal round inner cups, and cups with 3 holds, and cups with full perforation.
After customer's baking testing and confirmation, we will decide together which inner cup will be applied at last.
Here is a part of the professional chart before sample production: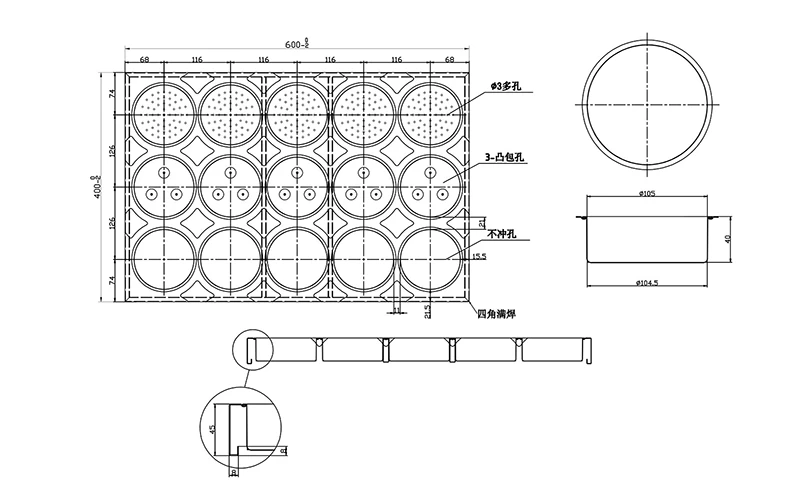 Sample baking pan as following, produced by Tsingbuy muffin pan factory in May, 2021: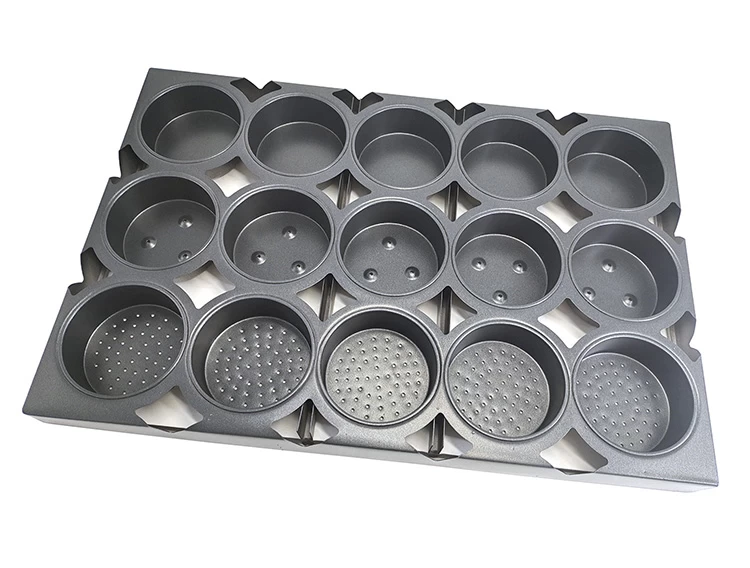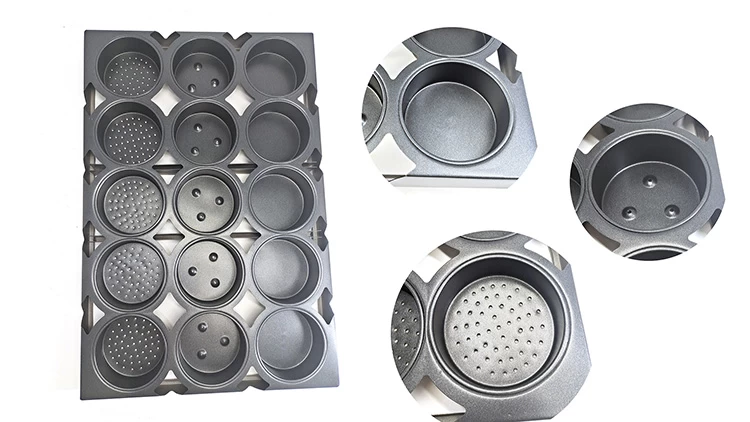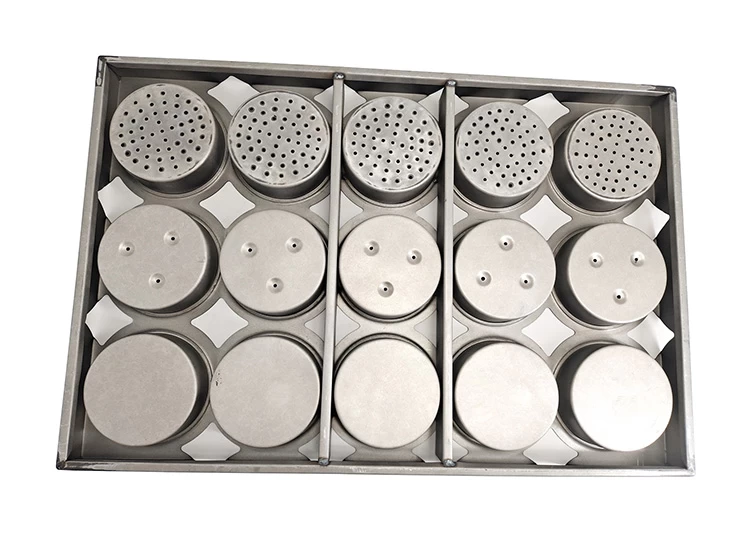 We always do our best in every step, saving time and minimize communication costs with customers abroad, since shipping is not cheap. 

Get to know more types of multi-mould baking pan from Tsingbuy China bakeware manufacturer. Welcome to contact us for any baking tray custom manufacturing service. You are absolutely to be assured of our professional and reliable business attitude and enjoy a successful business experience with us.