A Quite Simple and Magical Artifact: Plastic Cake Cutter
Zoe Lee Tsingbuy 2019-07-25 13:33:46
A plastic cake cutter is a cheap, simple, food-safe and convenient cake cutting tool. It is a magical artifact helping you serving cakes excellently. And i believe you will like it.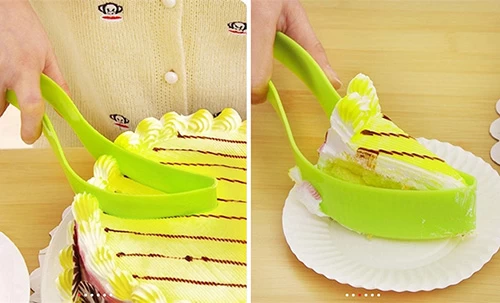 The plastic cake cutter makes dessert presentation beautiful. It is magical and surprising tool for serving desserts, especially those with layers is a chore. Your cake almost always winds up on its side with the layers coming apart. Now you can keep the cake upright and intact with this perfect cake cutter. It holds the piece together while moving it to the plate so that gravity can't ruin your evening.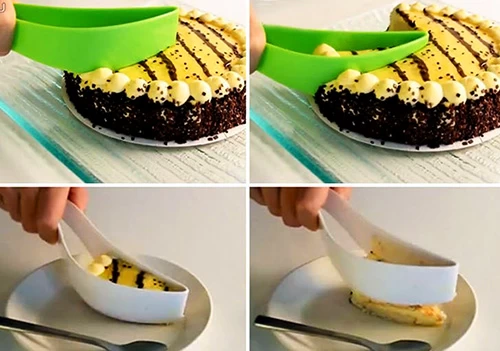 The plastic cake cutter performs perfectly uniform cuts. With it, there will be no more kids complaining that someone got a bigger piece than others and no more people eyeballing each other's slice at the table. Now everyone gets the same size and shape cut of dessert. Not only does it keep everyone happy at the table, but it makes you look like a professional hostess and server.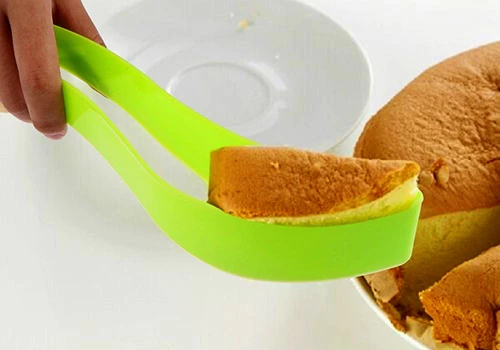 The plastic cake cutter is quite simple to use. The cake servers will definitely feel it easier to use than traditional cake cutters. It does the cutting and the serving all at once so you cut your hosting time in half. All you need to do is press the cake server through your dessert, squeeze it gently for lifting the piece onto the place. Place it on the plate and release slightly on the server to remove. It's super simple!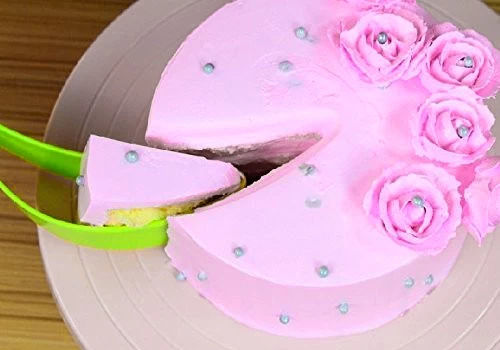 The high-quality plastic Cake Cutter is food safe. It has often been imitated for its sleek and modern design, but can never be completely replicated. Constructing the original, only food grade quality cake server in this design on the market. Make sure your plastic cake cutter is branded from authorized manufacturers for absolute customer satisfaction.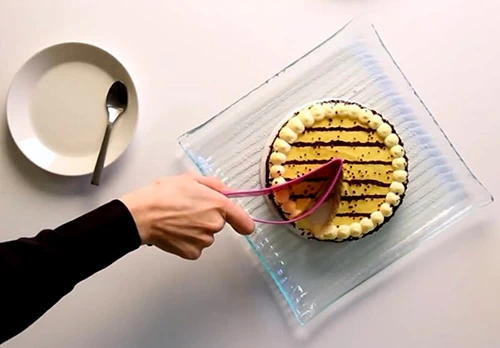 About us
Tsingbuy Industry Limited is the leading China bakeware manufacturer with more than 12 years engaged in bakeware industry. We have been always striving to producing the best baking products, raging from sheet pans, loaf pans/toast tins, baguette trays, OEM industry cup trays, cooling rack. We dare to say that we are rich in experience as China cake tools supplier, Sheet pan manufacturer, Baguette tray factory, Customized bakery trolley manufacturer, Multi-mold baking tray factory, Bread loaf pan manufacturer. We also supply various accessories to enhance your efficiency on baking related jobs. We have many successful and pleased customization cases by cooperation with International customers. Coming to us is absolutely a best choice for us to get win-win profits.
Contact us
If you need such a simple and magical artifact of plastic cake cutter in wholesales and at low price, contact me by the following ways.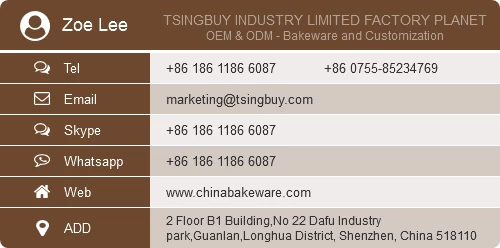 Main products from Tsingbuy China bakeware manufacturer