Merry Christmas
Zoe Tsingbuy 2019-12-13 11:18:03
Merry Christmas! We have prepared Christmas gifts and coupons for you, sincerely thank you for your support and trust.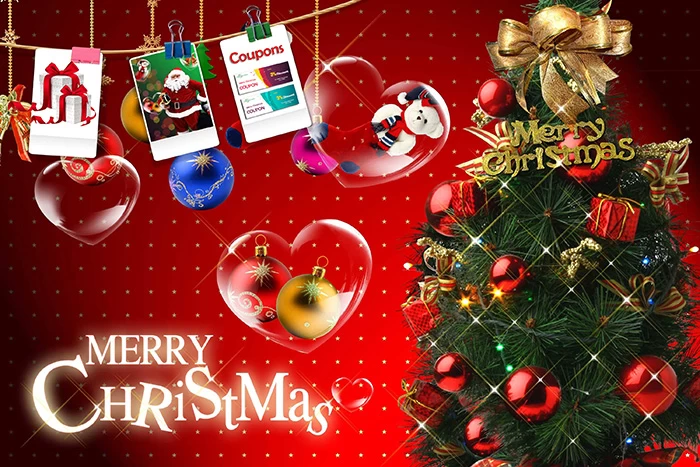 We are grateful and proud for today's achievements after over 12 years devotion in bakeware industry, manufacturing sheet pans, baguette pans, loaf pans, multi-mould baking trays, bakery trolleys, cake moulds etc, as well as custom manufacturing, which has became our most outstanding strength and makes us ranking the leading bakeware manufacturers in China.
We sincerely thank friends all over the world who have give us great support and trust, also thank those friends who will possibly make business cooperation with us in future. The relent less pursuit of perfection in bakeware manufacturing is always our inner insistence. You can be assured of our product quality and service. We think like bakers "Bake Well, Live Well" and will make unremitting efforts for this as always.
Today, we have prepared some little gifts for our friends, hoping to add joy to your Christmas.
Gift One: free dough scrapers
Gift Two: 3% discount coupons for orders over 1000USD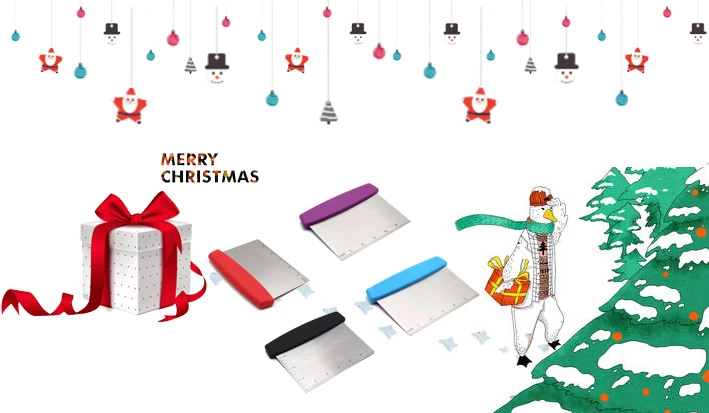 Gift rules
Order users can get a free scraper during Christmas;
One for every $100, unlimited;
Subject to payment time, from Dec.16 to Dec 31, 2019.
200 pieces for gift in total, until all given out.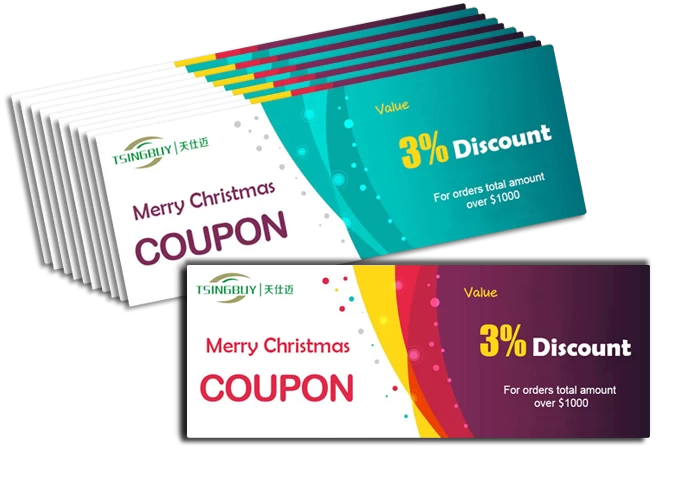 Coupon rules
Order users can get a 3% discount coupon;
The total order amount should be at least $1000;
Each order company/person can only use one time;
The discount amount cannot exceed $150 for each order;
Subject to payment time, from Dec.16 to Dec 31, 2019.
If you have any question, please feel free to contact us for more info.