Introduction to a pastry piping gun
Zoe Tsingbuy 2019-08-02 13:16:57
Baking requires a variety of decorative tools to create gourmet artworks. Among them, pastry piping bags are probably the most common decorative tools for making birthday cakes and cookies. The pastry piping bag needs hand extrusion force to extrude batter or butter. Today I'd like to introduce you to a pastry piping gun from a brother company, which may be very labor-saving in many cases. Its scientific design only requires you to press your fingers to squeeze out batter and butter, and make all kinds of cakes and biscuits with ease.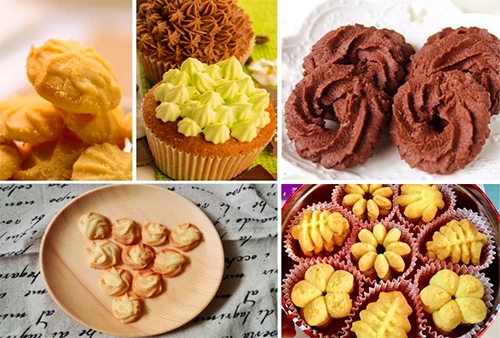 It is made of stainless steel nozzles and plastic gun body. Its net weight is 104g with two attractive features.
First, Simple Dismantling and Washing
Separate screw interface, anti-skid design on surface , labor-saving operation, easy production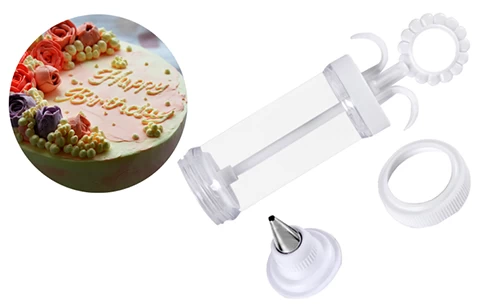 Convenient and fast
Fixed output, once shaping, it is very convenient for novice bakers and bakers pursuing decoration flower pattern.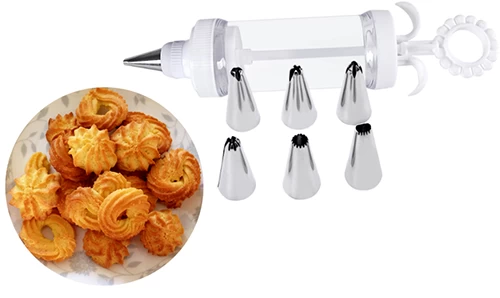 Save more energy than pastry piping bags
Just press your finger. It saves more energy than normal pastry piping bag.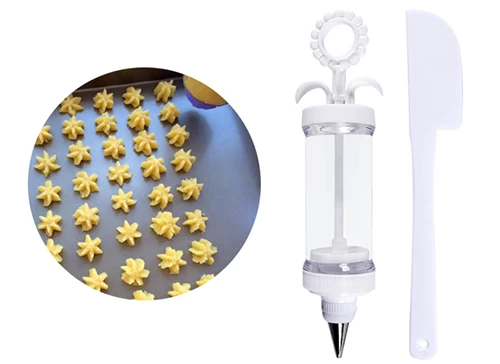 About us
Tsingbuy Industry Limited is the leading China professional bakeware manufacturer with more than 12 years engaged in bakeware industry. We have been always striving to producing the best baking products, raging from sheet pans, loaf pans/toast tins, baguette trays, OEM industry cup trays, cooling rack. We dare to say that we are rich in experience as China cake tools supplier, Baking sheet pan supplier, Baguette tray factory, Customized bakery trolley manufacture, Multi-mold tray manufacturer, customized strap loaf pan factory. We also supply various accessories to enhance your efficiency on baking related jobs. We have many successful and pleased customization cases by cooperation with International customers. Coming to us is absolutely a best choice for us to get win-win profits.
Contact us
If you need such a simple and popular pastry piping gun in wholesales and at low price, contact me by the following ways.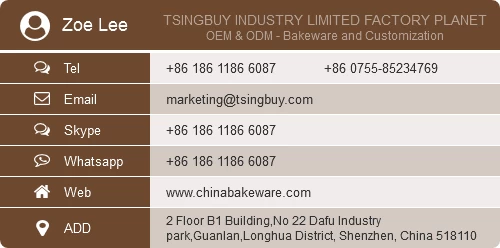 We mainly manufacturer