Grade 50 Mesh Filter Strain Cheese Cloth
Zoe Lee Tsingbuy 2019-07-10 09:55:01
Today we introduce a high-quality baking peripheral product, which improves work efficiency and makes your works more perfect To a great extent. That is grade 50 mesh filter strain cheese cloth which is reusable and made of 100% unbleached cotton.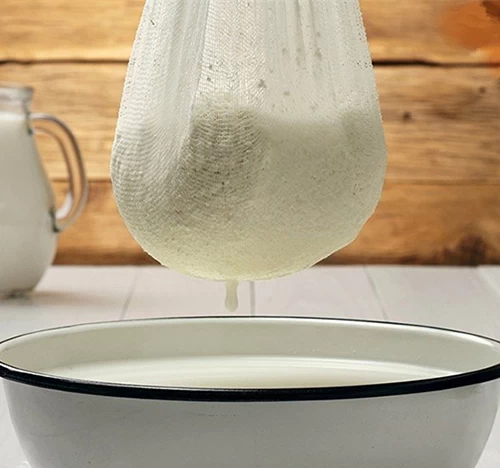 Advantages of grade 500 mesh filter cheese cloth over other similar products
100% UNBLEACHED COTTON - When using unbleached cheesecloth you don't have to worry about the left over chlorine leaching out of the cheese cloth and into your food or skin. If you are using the cheesecloth to wrap a newborn, this is especially important. Unbleached cotton means that you are using a superior product that is made with only the best natural cotton fibers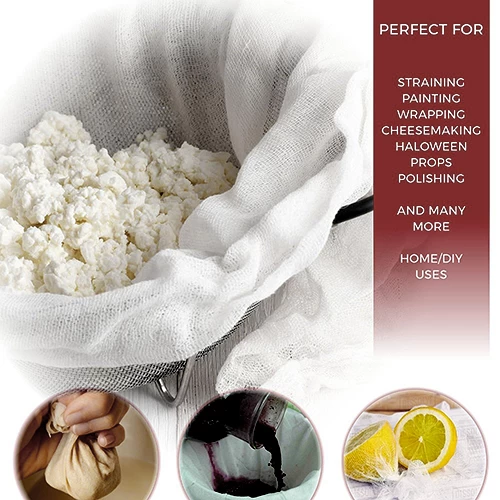 HIGHEST QUALITY & LINT FREE - Only pure cotton is used with the in our Cheesecloth. That means you will never get recycled fibers or other impurities in the cloth.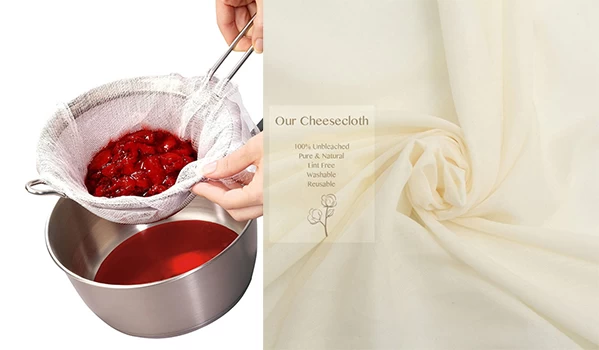 REUSABLE and LONG LIFESPAN - When we talk about our Grade 50 Cheesecloth, one of the things that stands out is the durability and lifespan of the cloth. Not only is the cheesecloth strong, it also is reusable many times over. When you want to clean it, just use a mild detergent and warm water. Scrub between your hand until the cheesecloth is clean. If the cheesecloth has picked up small particles, we recommend that you boil for up to 15 minutes or until it looks clean.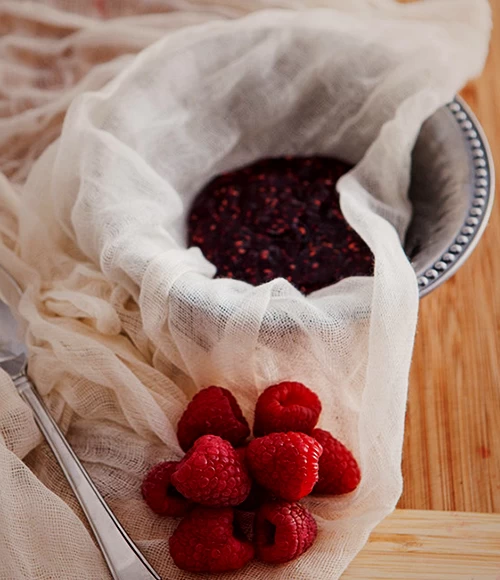 MANY HOUSEHOLD USES - Our Cheesecloth is one of the most versatile tools in your home! It is ideal for straining stocks as well as canning. Use it for basting or stuffing poultry. It's also useful when making soft cheeses that need a mesh wrap. Keep chicken or fish intact when poaching. Wrap a turkey or chicken when roasting. Squeeze the juice out of a lemon without letting the seeds fall into the juice. Or you can use it to wrap spices.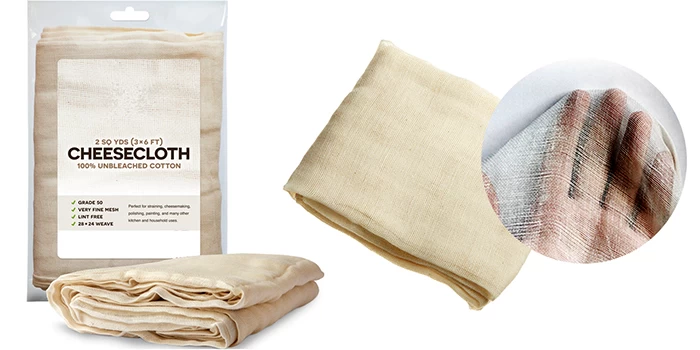 We mainly manufacture
We are the leading China high quality professional bakeware factory and has been striving to producing the best baking products, raging from sheet pans, loaf pans/toast tins, baguette trays, OEM industry cup trays, bakery trolley, cooling rack and many other series of bakeware tools to baking related tools like banneton baskets, PP baskets, bakery couche, baking mat and so on. We have many successful and pleased customization cases by cooperation with International customers.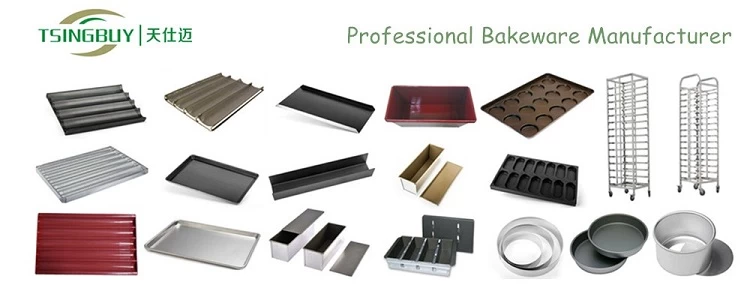 What is more important, our factory ability to customize bakeware in China helps you grasp opportunities in your market and makes you much more competitive in price. In other words, we are absolutely professional and reliable baking sheet pan factory, French bread baking tray supplier, China stainless steel trolley supplier, China industry cup tray factory, multi-mould baking tray supplier, China bread loaf pan manufacturer and customized strap loaf pan factory, stainless steel coolingnet supplier in China - a full-scale China high quality bakeware manufacturer producing many other baking related series.
If you are interested in such cheese cloth, contact me.